Is A 30-Second Spot On Lost's Finale Worth $900,000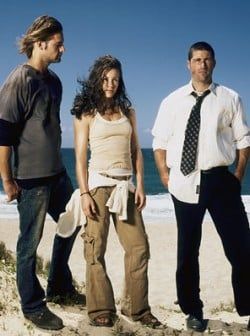 I was just checking under my couch and I'm a little short the $900,000 ABC wants for a 30-second spot on the series finale of Lost, according to Entertainment Weekly. I would have had it if I hadn't just picked up a copy of Action Comics #1 (first appearance of Superman). Industry insiders think those numbers could be a bit unrealistic.
Reportedly, the series was selling ad sports for $213,000 at this season's upfront presentations, so that's a significant hike. And while ratings are up versus last season (12.02 million compared to 11.2 million), they're still a far cry from the series highs of 15 million or more. While series finales like Everybody Loves Raymond, Friends and Seinfeld were able to bring in huge numbers, those series weren't nearly as complex and continuity-heavy as Lost.
I'm just not sure if the numbers for Lost are going to spike as significantly for the series finale as it does for more traditional long-running shows. If it does, then there will be even more people wandering around the next day confused out of their gourds.
Your Daily Blend of Entertainment News
Your Daily Blend of Entertainment News
Thank you for signing up to CinemaBlend. You will receive a verification email shortly.
There was a problem. Please refresh the page and try again.