ABC Greenlights Supernatural Drama From Fringe Writer David Wilcox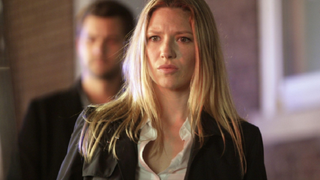 (Image credit: Fox)
Things are going to get spooky over at ABC. The network has given the greenlight to a pilot for a new supernatural themed series, 666 Park Ave. The new series is from Fringe writer David Wilcox and promises plenty of things that go bump in the night.
The Hollywood Reporter reported the pilot order this week for the drama series based on the books by Gabriella Pierce about a young couple from the Midwest who take on the management of a New York City apartment building where things are not quite normal. Supernatural occurrences soon start to freak them out, and it turns out that the poor innocent couple has stumbled into a place where all of the resident shave made bargains with the Devil. Sounds like a wonderful place to live, but then the address should have given them a clue.
David Wilcox, who was also co-executive producer on Fringe will take on the same role for this new series. He's also worked on Law & Order and Life on Mars. He's partnered with Allow entertainment and Warner Bros. TV for the project. Alloy is best know n for teen dramas like Pretty Little Liars but has some supernatural credentials with The Vampire Diaries.
ABC recently gave the greenlight to another series set in a New York building, the Shonda Rhimes project Gilded Lilys, which takes place in a New York hotel in the late 19th century. They've also picked up two other dramas. One is the Shawn Ryan/Karl Gajdusek project Last Resort and the other a metaphysical series from Roland Emmerich.
Your Daily Blend of Entertainment News