All Six Seasons Of The Wonder Years Now On Netflix Streaming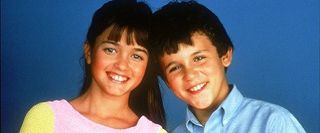 Get ready to re-live the fashions, the drama, the cringe-worthy moments and the laughs as Kevin Arnold lives through his teen years in the 1960s. The Wonder Years is finally available through Netflix streaming; the deal with Fox that was signed back in April has come to sweet angst-ridden fruition.
All 115 episodes of the classic series are now part of the Netflix streaming library (opens in new tab) thanks to that springtime deal that also brought Glee to the Netflix catalog. Among the subscribers remaining to Netflix are many who remember the sweet pain of watching Kevin attempt to gain a foothold in the heart of the dark-haired Winnie Cooper, and nostalgia is a powerful thing. Especially when you are talking about the nostalgia of watching a series which in itself is filled with nostalgia for a different era. Yes, that's an awful lot of nostalgia.
The six seasons of The Wonder Years, which ran from 1988 through 1992, take Kevin, his best friend Paul and of course Winnie from the first days of junior high in the late 1960s through to their early adulthood. The backdrop of the changing world, the narration provided by Kevin himself that gives insight into his thoughts, and the fabulous cast of characters all made The Wonder Years a memorable and much-loved series.
Many of us have been waiting anxiously for Fred Savage and his cast-mates to become available to us at the touch of a button, and the day is finally here. Time to settle in for some chilly fall nights of wistfulness and fabulous 60s fashion.
Your Daily Blend of Entertainment News
Thank you for signing up to CinemaBlend. You will receive a verification email shortly.
There was a problem. Please refresh the page and try again.