Bruce Jenner's Reality Series Has A Release Date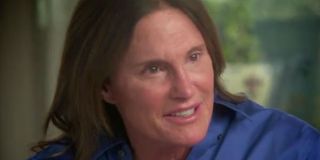 A new chapter has begun for Bruce Jenner. The Olympic Gold Medal winner and E! reality star will soon embark on a public journey of his transition to a woman, as he takes strides towards living the life that is more true to himself in an all new E! docuseries premiering in July.
In a public release statement on April 24 from E!, the entertainment network announced the July 26 premiere date for the upcoming documentary series detailing Bruce Jenner's transition from a man to a woman. The new reality series will be the second for the Olympian who has starred on the E! show Keeping Up With The Kardashians for nearly eight years, but it will be the first to detail the next chapter of his life. Bruce hopes people maintain an open mind and with the positive response seen by celebrities after his tell-all interview last night, that hope could be fulfilled.
In the new documentary series, cameras will follow Bruce on the road to his new life as a transgender woman. A life he says that he was meant to live. In a recent interview with Diane Sawyer, Bruce opened up for the first time, and last time as a man, about coming to this decision to do the docuseries, particularly how Keeping Up With The Kardashians played a role.
On the reality show Keeping Up With The Kardashians, Bruce was often portrayed on camera as the loving father who would stop at nothing to protect his children. He was particularly hands on with his two youngest children, Kylie and Kendall Jenner, who both were pre-teens when the show first began. That portrayal was accurate, but there was more to the Olympian's story than met the eye. In the interview with Diane Sawyer, Bruce, who started transitioning in the 80s, admitted to living a lie his entire life. In his own words:
At this time, although Jenner opened up to Sawyer, explaining that "for all intents and purposes, I am a woman", he completed the interview as a man and, until he indicates otherwise should be referred to with male pronouns. The untitled docuseries with Bruce Jenner living life as a transgender woman premieres July 26, 2015 on E! at 9 p.m. ET.
Your Daily Blend of Entertainment News
Thank you for signing up to CinemaBlend. You will receive a verification email shortly.
There was a problem. Please refresh the page and try again.