Cable Company Loses Landmark Lawsuit Over Prices And Policies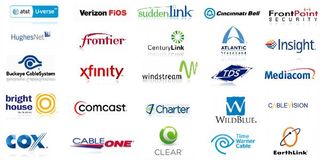 There's a laundry list of complaints that often come with cable service. Among these are high prices, poor customer service and the annoying fact that you have to physically rent or purchase a cable box every time you subscribe. It's the latter that is currently making headlines, as an antitrust lawsuit led to a jury deciding cable outlet Cox Communications was responsible for illegally coercing subscribers to rent their ridiculously expensive set top boxes. Humans of the US: 1 Cable Company: 0.
Here's what went down. The plaintiffs have been in arbitration with Cox Communications for a while, but when that went sour, they two parties turned to court. The lawsuit was based around the idea that Cox did what it could to force users to rent their set top boxes. In order to do this, the lawsuit alleged that Cox was downplaying the fact that users could actually purchase a third party box to get cable in their homes in Oklahoma. In addition, the company "exaggerated their disadvantages" when telling users they could use a third party box, according to THR.
The trial lasted for eight days in Oklahoma and ended when the jury decided that Cox Communications was indeed cheating its subscribers. The verdict? Cox Communications must pay $6,310,000 in damages. The decision was made on the local level rather than the national, as subscribers in different parts of the country have "geographical differences" to the Cox Communications in Oklahoma. The verdict doesn't mark the end of the case, however. Cox has submitted a motion for "a judgment as a matter of law."
People have trouble with cable companies all of the time, partially due to the incompetence of employees and partially due to some cable companies not prioritizing customer service. (I was once told by three separate cable guys that our Internet had no problems before a random service guy told us we were living in a trouble spot and subscribers had issues all the time. We got Uverse. All was well after.) There are people that get called rude names by some of these companies or have trouble with the companies when attempting to cancel service. Generally, however, these aren't problems that would generate a lawsuit, just a lack of goodwill.
Part of the problem is that for years people had to rely on a local cable company to bring channels into their homes. These companies were making a huge profit and got bigger and bigger, often because they were doing things like charging families an additional fee for the set top box, along with bundling a bunch of cable channels together which led to increases in cost for cable. It's a bubble that has slowly but surely been bursting as consumers look to outlets like Netflix, Hulu and Amazon for premium content.
Still, it could be argued that consumers know what they are getting into when they rent cable equipment from the companies they are subscribing to. In some parts of the country, consumers are even asked to purchase the set-top box rather than rent it, which is a whole new wrinkle to this larger problem. Regardless, time will tell whether this ruling changes the way cable companies do business or will simply prove to be one minor blip on the cable company corporate policies radar.
Reality TV fan with a pinch of Disney fairy dust thrown in. Theme park junkie. If you've created a rom-com I've probably watched it.
Your Daily Blend of Entertainment News
Thank you for signing up to CinemaBlend. You will receive a verification email shortly.
There was a problem. Please refresh the page and try again.