Marcia Gay Harden Cast In NBC's Isabel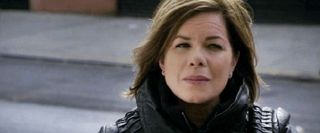 I'm really intrigued by NBC's new pilot, Isabel. The show is based on a French-Canadian series, Le Monde De Charlotte that is described as having comedic elements and magical elements within the realm of an otherwise normal and angry middle-class family. TV Blend first broke news about the program when NBC cast the title's namesake, the magically-inclined Isabel, who will be played by Sophia Schloss.
The pilot seems to finally be gaining some legs, as NBC has added a big name to Isabel's roster. Marcia Gay Harden is set to join the cast of the new comedy as Francis, the matriarch of the family and the mother of Isabel. According to The Huffington Post, this will be the third pilot Harden has tried in four years. Her track record hasn't been particularly good as of late, but will Harden's role stick this time around?
I think it all depends on how well NBC manages to harness the idea of magical powers. Harden seems like a great fit for a mom in a funny but angry household; however, I'm not sure the Academy Award winning actress is enough to get people invested in a show simply based on her name being attached. A show that seems as strange as Isabel will need the whole package, not just one performance --as Laura Benanti learned with The Playboy Club--and magic is a particularly hard world to sell. With The Closer's Howard Busgang and Single White Spenny's Tom Nursall on board as showrunners, hopefully Isabel will turn out to be something worth watching. I hope so, because whimsical and funny are two of my favorite adjectives.
Your Daily Blend of Entertainment News