Meredith Baxter To Guest Star On Switched At Birth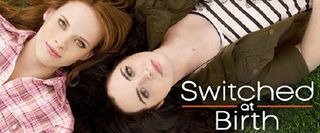 Switched at Birth will see a guest appearance from a classic 1980s TV mom, who will apparently bring a whole lot of drama when she pops in for a visit. Meredith Baxter, who played Elyse Keaton, picture perfect 1980s suburban wife and mother to Mallory and Alex on the hugely popular hit Family Ties will have a guest role in the ABC Family series when it returns to the screen in January according to TV Guide.
Baxter will join another woman who once played Michael J. Fox's mom; Lea Thompson was his on-screen mother in Back to the Future. Baxter will actually play Lea's mother in the episode, and her arrival will bring tension to the family.
Switched at Birth is a drama about two teens who find out they were raised by the wrong families; one by a wealthy family and one by a struggling single mother. Thompson plays the wealthy mom, so no doubt Baxter's character will be one of those classic older rich ladies with an attitude and perhaps a small annoying dog.
In the past decade Baxter hasn't done much beyond TV guest appearances. Not long ago we ran down a list of the TV dads we would love to see come back in a regular role as a father; I'd like to nominate Baxter as a great pick for an actress I would like to see back on the small screen in a regular maternal role. But maybe that's just my nostalgia for 80s sitcoms.
The episode of Switched at Birth with Baxter will air on January 3rd at 8/7c.
Your Daily Blend of Entertainment News
Thank you for signing up to CinemaBlend. You will receive a verification email shortly.
There was a problem. Please refresh the page and try again.