Secret Life Of An American Teenager Marathon And Season 2 Promos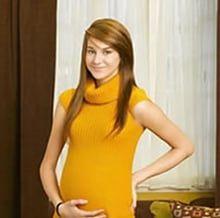 If you're one of the many ABC Family viewers out there who are eagerly awaiting the second season of The Secret Life of an American Teenager, we have a few tidbits of information to share with you about the season premiere as well as some promo videos you might not have seen yet. These aren't major spoilers but consider yourself warned just in case.
If you haven't caught the first season yet or if you fell behind, ABC Family is running a marathon of the premiere season on Sunday, January 4, 2009.
In the new season, Amy finds out the gender of the baby. Also, her relationship with Ben is strained as Amy tries to decide whether to keep the baby or put it up for adoption. Below is a quote from the statement released by ABC Family about the season premiere:
"In the season opener, "The Secret Wedding of the American Teenager," Amy and Ben make a rushed decision to get married after Anne informs Amy that she needs to get a job to support her baby. Anne also tells George she wants a divorce, but due to financial constraints, he moves in their garage. Meanwhile, bad boy Ricky pursues a relationship with good girl Grace, which ignites Adrian's jealousy."
The Secret Life of an American Teenager premieres Monday, January 5 (8:00 – 9:00 PM ET/PT) on ABC Family.
Image 1 of 10
Image 2 of 10
Image 3 of 10
Image 4 of 10
Image 5 of 10
Image 6 of 10
Image 7 of 10
Image 8 of 10
Image 9 of 10
Image 10 of 10
Your Daily Blend of Entertainment News
Thank you for signing up to CinemaBlend. You will receive a verification email shortly.
There was a problem. Please refresh the page and try again.