The Soup Spinoff And The Bachelor's Ben Flajnik Featured In E!'s Unscripted Development Slate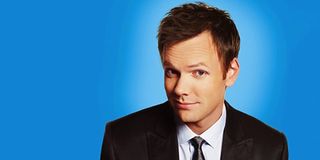 Unscripted television is E!'s bread and butter, and the network has some new ones up their sleeve. The latest announcements on the unscripted development slate include an inside look at the top families of Sonoma wine country, the lives of high-stakes female poker pros, and a photography competition series. The development announcements follow on new series and a bunch of new specials planned for the network.
The first project features The Bachelor's Ben Flajnik, along with a group of other Sonoma Valley winery families. Young Sonoma will look at life among the vineyards and how celebrity impacts that world. Next up is a look at four of the top ladies of the poker circuit. Queens are Wild will follow them on the road as they compete for huge cash prizes.
In case you haven't had enough of checking out the ridiculous homes of incredibly rich people, there's Palazzo Riggi. It sounds like something of an unscripted, modern Downton Abbey, seeing inside a 24,000 square foot upstate New York estate through the eyes of those who live and work there. The home includes its very own English pub and heated lawns for the dogs. Nice. Speaking of fancy houses, Sex & Real Estate is another one in development that attempts to make the jobs of young, sexy real estate agents interesting by focusing on their sex lives.
Flash is the photography competition series on the development slate. Young photographers on the rise will be given challenges involving pop culture clients, with weekly winners given career-changing opportunities. Finally, E! is developing a spinoff series from The Soup, called The Soup Investigates. Joel McHale will seek out the truth behind any number of utterly unimportant but no doubt amusing mysteries such as where those roses on The Bachelor come from. I'll try to contain my curiosity.
Your Daily Blend of Entertainment News
Thank you for signing up to CinemaBlend. You will receive a verification email shortly.
There was a problem. Please refresh the page and try again.