TV Review: Monk - Season 7 Premiere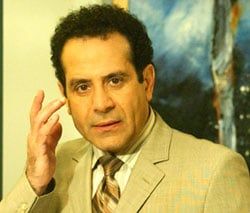 Monk - Season 7
Starring: Tony Shalhoub, Traylor Howard, Ted Levine, Jason Gray-Stanford
Created By: Andy Breckman
Premieres: Friday, July 18, 2008 at 9:00 pm EST on USA
This Friday night, Monk will return with a brand new episode. Monk is a USA dramedy that follows Adrian Monk (Tony Shalhoub), an obsessive compulsive man who has a knack for solving crimes. With the help of his assistant, Natalie (Traylor Howard), Monk helps the police out in solving homicides and other crimes. He's a quirky man whose OCD has a tendency to get in the way but that's all part of the humor of the series.
This season's opener is kind of special because not only does the episode, titled "Mr. Monk Buys a House," introduce a new cast member to the series, but unfortunately, it also acknowledges the death of Stanley Kamel, who played Dr. Charles Kroger, Monk's much-needed therapist in the show.
Kamel passed away suddenly last spring and I'm sure I wasn't alone in being both sad about his death and curious as to how it would be dealt with on the show. Just as Kamel passed away in real life, so has Dr. Kroger and Monk is taking the loss pretty hard. Monk doesn't like change and it's also understandable that he would miss Kroger on a personal level. So I was not disappointed to see that they were able to incorporate Kroger's departure from the series in a fairly emotional way. And it is Kroger's death that sets Monk on an unpredictable path in this season's premiere.
Here's where I start talking about the episode in a bit more detail. I won't give any huge details away (what fun would that be?) but consider yourself mildly spoiler-warned.
A girl living across the street from Monk's home is constantly playing the piano and since Kroger's death, the sound of the music is really starting to get to Monk. Ok, that's putting it mildly. The "noise" is driving him crazy(er). When inspecting a house where an old man died, Monk learns that the place is up for sale. He quickly forgets that he's supposed to be investigating a possible homicide and decides on the spot that he wants to buy the house. He buys the house and hires a handyman (played by Brad Garrett of Everybody Loves Raymond, 'Til Death) to help him fix it up.
There was a reason the old man was murdered in that house but Monk, who is too caught up in getting his new home up to code (the ceiling light in the dining room is off center and there aren't enough holes in his shower head) that he doesn't realize he's about to get caught up in a huge mess involving the house, the old man who was murdered and a lot of money.
As I mentioned earlier, there is a new character introduced in the episode. Monk has been shopping around for a new therapist. He tries out a few but due to his extreme pickiness (to put it mildly), none of them are satisfactory. Then he meets with Dr. Neven Bell (Hector Elizondo). Bell goes out of his way to make Monk comfortable and throughout the episode he does his best to win him over. Elizondo is perfectly cast for this role. He has that quiet, calm voice that would sooth even the most uptight person. Plus, from what I've seen of him in previous roles (Tortilla Soup, The Princess Diaries 1 & 2, etc), he's got this great sort of dry sense of humor that I hope we'll get to see in his character in this series.
While this episode had everything you might find in any given episode of Monk (a murder mystery, jokes about Monk's OCD, a smidge of suspense, etc), there was an added element of sadness due to Kamel's death but all the same, I'm glad they put that in there. Kamel's character was a part of Monk's world and it was good to see that the writers went out of their way to make sure they honored him in this first episode of the new season. At the same time, bringing Elizondo into the cast in this episode also gives the feeling of something fresh and new to look forward to in the series.
Looking forward to the return of Psych and Monk? CLICK HERE to enter our Monk/Psych giveaway!
Your Daily Blend of Entertainment News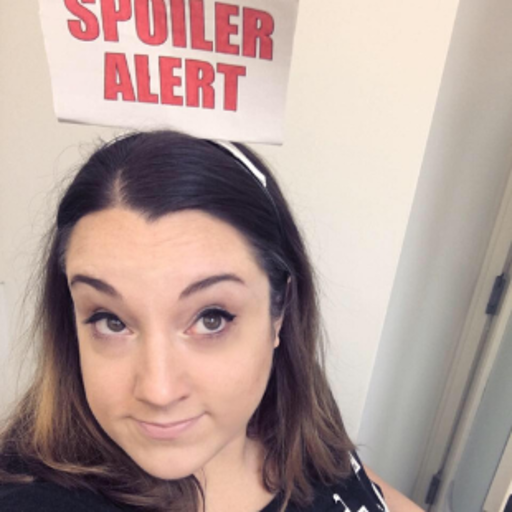 Assistant Managing Editor
Kelly joined CinemaBlend as a freelance TV news writer in 2006 and went on to serve as the site's TV Editor before moving over to other roles on the site. At present, she's an Assistant Managing Editor who spends much of her time brainstorming and editing feature content on the site.