Unsurprising: People Watch Way More Netflix Than Other Streaming Services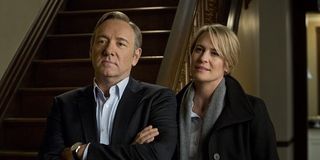 Netflix is the dominant subscription video on-demand service (SVOD). This may be of little surprise, but apparently viewers are watching way more of it that we've ever thought.
A recent survey from Wall Street firm Cowen & Co., polling over 1,000 consumers, showed Netflix as the No. 1 SVOD service in terms of subscriber count. They also crushed the competition in terms of hours of content viewed as well as customer satisfaction. Statistics showed Netflix users are watching approximately 7.7 hours of content per week, with the closest runner up (Hulu Plus) reporting 4.1 hours on average. According to Variety, the next closest competitors, not all that shockingly, were Amazon Prime Instant Video and HBO Go, with 3.5 hours and 3 hours, respectively.
What do these statistics tell us? Well, for one, they shout to the rooftops that Netflix is the competitor to beat. The company proved to be an innovator when it started as a subscription-based mail-order DVD rental service about 15 years ago and they again were ahead of the curve when they began the push toward their subscription-based online streaming some years ago. What else do the statistics say? They tell us that binge-watching is not only a common practice these days, it is emphatically the new norm.
With shows like House of Cards, Orange Is the New Black and the rather new Marco Polo, it's easy to get sucked into Netflix's programming for hours, if not days, at a time. When House of Cards drops a new season, dedicated viewers almost seem to consume it as if there is a prize for the one who gobbles it up the quickest (I know because I'm one of them).
The scary part about it is that the service is still technically in its infancy. What happens after Netflix gathers up a base of 10, 20, 30 or more original series to match their huge library of licensed product? We won't have time for anything else, that's what. Heck, I won't even have time to write articles like this, speaking about it. The most interesting aspect however, is the fact that we can't seem to get enough of it. This year alone, the service plans to debut a Daredevil series, an adult animation F Is For Family (starring Bill Burr), the Tina Fey-produced The Unbreakable Kimmy Schmidt comedy starring Ellie Kemper, and the Wachowski siblings' sci-fi effort Sense8, just to rattle off a few. They also most recently announced their plans to produce a series adaptation of Wet Hot American Summer. This is exactly what I'm talking about. I'm going to be a busy man this year.
Netflix may be stomping the competition at the moment, but HBO is soon to release the standalone version of its evermore-popular streaming service HBO Go in April, just in time for the new season of its extremely popular Game of Thrones. My guess is that the new service won't likely have a negative impact on Netflix's current subscriber count, but will rather act more as a companion to the popular streaming service. Time will tell.
Your Daily Blend of Entertainment News
Thank you for signing up to CinemaBlend. You will receive a verification email shortly.
There was a problem. Please refresh the page and try again.