As Adidas Loses Money After Ending Kanye West Deal, Another Company Is Trying To Raise Money After Dropping The Rapper
One company is changing up its strategy after ending its deal with Ye.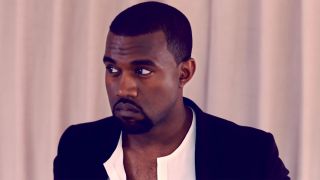 (Image credit: UMG on behalf of Roc-A-Fella)
In 2022, Kanye West courted controversy when he made anti-Semitic statements during a podcast appearance. His sentiments would earn him public backlash and cause him to lose some of his lucrative business deals. Adidas was one of the biggest companies to drop West, and that decision has reportedly had a major impact on its financial well-being. Reports indicate that the sportswear giant has lost a significant chunk of revenue due to the termination of the Yeezy deal. As it continues to grapple with those circumstances, another company is trying to raise funds after also cutting ties with the rapper.
Kano, a U.K.-based tech start-up, is seeking to pick up the pieces after putting an end to its partnership with Kanye West. The company deals in computing and audio hardware used mostly by musicians and forged its relationship with West in earnest back in 2019. CEO Alex Klein's work with West proved to be fruitful, with the partnership leading to the creation of a song-splitting device known as The Stem Player. Klein even revealed to CNBC that West, at one point, tried to purchase the company for $80 million. The exec and his staff find themselves in an interesting place following the end of the West deal, which is why they've started a crowdfunding campaign.
This week, the up-and-coming tech brand launched Crowdcube, which gives users the opportunity to own a stake in the company. The company wants to amass $900,000 by way of investors from Europe and the U.K. Per CNBC, the plan is for the campaign to ultimately extend to people in the U.S. as well. Should people choose to invest, they'll join the likes of current backers Breyer Capital and Microsoft.
This certainly sounds like an interesting way for a corporation to make money. However, it should be noted that campaigns like these are far from uncommon in this day and age, whether it be conducted by businesses or individuals. One established brand that's used crowdfunding is Hasbro. However, the toy giant has used it more as a means to spearhead work on exclusive action figures as opposed to recouping funds to make up for a lost deal.
Speaking of lost deals, Kanye West has taken major hits due to his own dissolved partnerships. In addition to Adidas, Def Jam, Vogue and Balenciaga have also distanced themselves from the "Stronger" performer. His Yeezy agreement with the shoe company alone even lost him his billionaire status, as it reportedly accounted for $1.5 billion of his wealth. West eventually said that he'd been "beat to a pulp" amid his financial losses.
Meanwhile, Adidas doesn't seem to be doing so well, considering it's lost over a billion dollars due to dropping Ye. The sporting gear conglomerate recently saw a steep downgrade in its Global S&P rating as a result. If that weren't enough, there have also been problems regarding its multi-million dollar deal with Beyoncé over her Ivy Park brand. That imprint is apparently losing money and falling below the estimations execs had.
It goes without saying that Kanye West's remarks and actions have had some wide-ranging ramifications. He's put both Kano and Adidas in unexpected situations, and one can only speculate as to whether or not they'll fully rebound.
Your Daily Blend of Entertainment News
Covering superheroes, sci-fi, comedy, and almost anything else in film and TV. I eat more pizza than the Teenage Mutant Ninja Turtles.