A Ford Dealership Stole Firewatch's Art For Their Advertisement, See The Image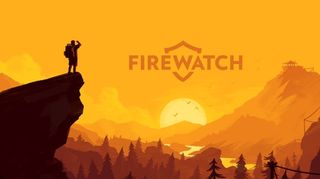 UPDATE: The Ford dealership has issued a statement on the issue via Twitter, saying
Original Story
Just today, a Ford dealership put out an ad for a sales event that had artwork taken straight from the game Firewatch. You can see the image of the ad below.
According to Gamasutra, they spoke with a marketing representative from the dealership, Quirk Ford, who said that they got the image from a website called widewallpaper.info. The rep said that usually the website is good about making sure the pictures don't break copyright laws.
You can see the actual image from the Firewatch game below, and it's so badly lifted that whoever created the Ford ad didn't even bother to remove the birds in the image.
Firewatch's Sean Vanaman said in a Tweet,
So there's no way they could've gotten ahold of the official Firewatch artwork off of a wallpaper website. So someone is lying. And then a representative from Ford communications reached out to Gamasutra to provide a statement on the matter, saying,
So the Ford dealership says they thought the Firewatch image was legit, and now Ford HQ is saying they weren't involved in this catastrophe, so who's at fault here? No one wants to step forward, take the blame and apologize. They'd rather sink back into their holes and pretend like it never happened.
This is 2016's best example of a legitimate marketing disaster. And I can guarantee you someone got lazy, didn't have the art skills (by looking at Quirk Ford's former Twitter page, I'm pretty sure they didn't know a wand tool from a lasso tool) to make their ad pop, so they straight-up stole a really pretty image (and didn't edit it because, duh, they don't know how to use any kind of image editing software) and called it a day. It's pretty shameful that no one wants to step up and do the right thing and admit fault and move on. By shying away and pretending like nothing happened, they are really looking like a bunch of corporate slimeballs. There has to be a better way to handle this situation instead of just ignoring it ever happened.
We'll continue to keep you updated as more details arise.