Nintendo's Copyright Police Has Struck Again And This Time On Kickstarter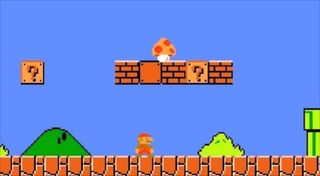 (Image credit: Nintendo)
The crowd-funding for Bitman Books' NES/Famicom: A Visual Compendium has come to an end, not because it failed to meet its goals but because of a DMCA from Nintendo to shut the whole thing down.
Game Informer quickly covered the event, linking to the Kickstarter update that shows that Nintendo has filed the DMCA to take down Bitmap Books' project. Nintendo stated in the takedown notice that the project made unauthorized use of their properties...
The notice goes on to state that the modified stamp to look like the "Official Nintendo Seal" could confuse some consumers into thinking that Nintendo has officially licensed the book and that the product is one of theirs, even though it is not.
If you attempt to visit the Kickstarter page for Bitmap Books' project, you'll be greeted with a message from the Kickstarter staff that the NES/Famicom: A Visual Compendium project is currently undergoing an intellectual property dispute and is therefore unavailable to those who would like to view it.
The DMCA notification is linked on the page and they simply state that those interested will need to check back later.
It's likely that Bitmap will not fight this out against Nintendo in the court of law. Could an argument be made for fair use? Assuming that they can make a compelling argument for the compendium being done for educational or informational purposes and isn't just a cash-in on popular Nintendo products, sure.
The thing is, it's likely that this will be end of the road for this particular project. Fighting against Nintendo on this front won't end well.
The project itself actually managed to accrue some hefty support, a rarity in today's crowd-funding landscape following various failures and plenty of scams. A previous post from Game Informer notes that they had a goal of nearly $37,000 and managed to bring in more than $200,000 before Nintendo stepped in to shut it all down.
The compendium would have included a game per two pages, with a description of the game on one page and a full screenshot or box art layout covering both pages. The entries would include basic information about the games, as well as details on some of its technical aspects. It was more like a collector's item for people who wanted to reminiscent about the old days in the form of an NES compendium.
Nintendo wasn't having any of it, though.
After the news broke about Nintendo stepping in to shutdown the project, some of the commenters on the Game Informer page brought out a good point, stating that the Kickstarter creators should have gone to Nintendo first to ask permission to do the compendium. Heck, the Big 'N' may have even given them their official seal of quality in the process. It could have been a crowd-funded project with the blessings of an AAA studio. But then again, Nintendo may have turned down the whole thing and sent the Bitmap crew on their merry way. We'll never know how that conversation would have gone had they gone to Nintendo first.
In this case, we know exactly how this situation is ending and it's with a stalled Kickstarter project and a DMCA notice.
Staff Writer at CinemaBlend.
Your Daily Blend of Entertainment News
Thank you for signing up to CinemaBlend. You will receive a verification email shortly.
There was a problem. Please refresh the page and try again.