This Is How Successful Pokemon Go's Launch Has Been For Nintendo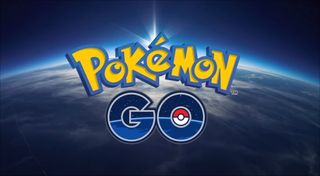 (Image credit: The Pokemon Company)
So how successful has the launch of Pokemon Go been? Very successful, according to early reports. In fact, the game has become the number one most downloaded free-to-use gaming app this week on the iTunes app store, and reports are also coming in that indicate that the cash shop items are moving in great abundance.
Gamespot collected some information from various sources, one of which is Reuters, who has reported that shares for Nintendo have jumped significantly since the release of Pokemon Go. How significant? Try 10% significant.
The article notes that the game is currently the number one free app in the U.S., on the iTunes app store. Niantic Labs' Pokemon-made title also launched in Australia and New Zealand, and will be launching in Japan soon enough, giving many the impression that the game will likely take those regions by storm and will continue to boost revenue and profit margins for Nintendo.
In fact, the Big 'N' is expecting to boost operating profit by $450 million for the fiscal year, and they plan on doing so by releasing additional mobile apps for smart devices.
But Pokemon Go is where the money is at the moment. According to Reuters, analysts are seeing a wide range of spending from everyday, average mobile users on Pokemon Go's in-app cash shop items. This isn't just limited to the traditional free-to-play market whales who spend big bucks on the game, which is rare for a free-to-play title.
Pokemon Go uses the traditional setup for the series -- insofar that players will take on the role of a trainer attempting to find and capture Pokemon -- only the major difference this time around is that players are encouraged to actually venture outside and travel around in order to find and capture Pokemon. Different real life, outdoor locations will house the Pokemon, and it will be up to players to literally travel around and capture them all.
This kind of force-fed exercising through mobile gaming may seem like it's a really good thing, but according to Gamespot some Australian police are already warning gamers about being safe and staying safe while playing Pokemon Go... on the go. It's easy to get distracted with the game and walk into oncoming traffic, accidentally walk off the road into a hazardous area, or crash into an object.
Funnily enough the Australian northern territory police and emergency services group made a post on Facebook telling games to "stay safe and catch 'em all".
But beyond real life safety hazards affecting gamers, there's also the hardware affecting gamers. Reports have already been coming in about Pokemon Go draining the batteries of smartphones like crazy, and this has managed to grab the attention of Nintendo and Niantic Labs as they attempt to address the problem as quickly as possible.
I'm sure they'll want to get all of the technical kinks ironed out before they begin rolling Pokemon Go out into additional territories, where they're bound to increase the game's revenue even more than what it is already.
If you live in the U.S., or Oceania territories, you can download Pokemon Go right now, for free.
Staff Writer at CinemaBlend.
Your Daily Blend of Entertainment News
Thank you for signing up to CinemaBlend. You will receive a verification email shortly.
There was a problem. Please refresh the page and try again.