PlayStation Sharefactory Update Brings Memes To Consoles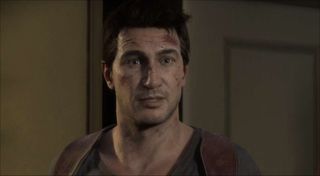 (Image credit: Naughty Dog)
Sony has announced that the Sharefactory for the PlayStation 4 now has a brand new feature: you can create memes with it and share it with friends. Not only can you create static picture memes but you can also create animated GIFs as well, thus bringing the wonderful world of memes to home consoles.
The news was made public over on the PlayStation Blog, where Sony Computer Entertainment of America's senior producer Stuart Platt explained that Sharefactory was updated to version 2.0 and it now allows for animated GIFs, a new Photo Mode and it has support for the upcoming PlayStatoin 4 Pro.
It's explained that you can create animated shorts up to 10 seconds long that can also loop, just like standard GIF memes, and then add some text and share them online right from the comfort of your PlayStation 4. Some users have already started making use of the new GIF feature in Sharefactory and uploaded quick snippets of games such as Battlefield 1 or GTA V onto social media such as Twitter.
In fact, user Mixingbird has a neat little GIF from GTA V featuring a rocket blast that takes a plane out of the sky and a quick taunt at the end for good measure.
The new Photo Mode was demonstrated on the blog post with Uncharted 4 being used as an example. It allows gamers to take some of their best moments from in-game and put them together in a collage that allows for easy exhibition to friends, family and rivals alike.
What's more is that you can also add additional image trinkets to the photo to help spruce it up and make it look like a professional art piece.
In the case of the Uncharted 4 example, they combined photos from different levels in the game as well as some of the more sentimental moments, and created a visually diverse album with a "Greetings From Abroad" stamp at the bottom.
But that's not all... they also improved the optimization of Sharefactory, allowing users to export images and projects 20% faster than in the previous update. This should make loading and exporting multiple images a heck of a lot faster than before. This means you'll have more time to work on more projects without having to sit and wait for things to constantly load.
One of the more popular and requested features from fans was being able to pan and zoom videos in Sharefactory. Sony has added that feature to the editor, allowing people to give the videos more individuality instead of just having a flat video with text in it.
They added new troll stickers, an "Internet meme" font, as well as the ability to split clips onto a second track, and a "refreshed UI" designed to make it easier to navigate the menus.
Fans have generally approved of the updates for Sharefactory and seem really excited to start creating memes and sharing them across social media using the PS4. The app is available right now along with update 2.0.
Your Daily Blend of Entertainment News
Staff Writer at CinemaBlend.