Super Mario Run's Toad Rally Can Now Be Played Without Tickets, But There's A Catch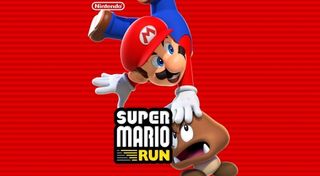 (Image credit: Nintendo)
Nintendo's Super Mario Run landed on the market recently and has shared in some solid success. But it hasn't done so without some tough criticisms. Well, Nintendo is addressing one of those critical remarks in the form of letting people play Toad Rally without requiring an in-game ticket... but there's a catch.
Polygon is reporting that you can play the Toad Rally without having to purchase the full game. Basically, if you have the full game and you complete each of the game's worlds, you'll receive tickets that allow you to play Toad Rally more and more each day. The more of the game you complete, the more times a day you can access Toad Rally, and in result you can unlock Toads and coins and decorate your kingdom.
The ability to access the Toad Rally without a ticket means that you can play the friendly competitive mode against friends without purchasing the full Super Mario Run for $9.99, but you won't earn any coins, you won't earn any Toads and the number of enemies you defeat won't be counted towards your total. Essentially, it's just experiencing the Toad Rally mode for fun, but not to grow your kingdom.
Polygon notes that some people feel this is a misstep by Nintendo and that they should make Super Mario Run free-to-play so people can earn tickets and upgrade their kingdom. I imagine some people would probably prefer if the tickets were cash shop items, so you could purchase them from the store and then play the Toad Rally as much you wanted each day and unlock and grow your kingdom on your own time (and dime).
However, Nintendo was staunchly against the idea of making Super Mario Run free-to-play, and instead opted to go for a trial with the option to buy. This actually set their shareholders ablaze with contempt and had investors scrambling to pull stocks out of Nintendo after they refused to make Super Mario Run free-to-play.
The issue was generally that the shareholders wanted Nintendo to make their games more like Zynga, King, and other mobile game publishers who focus the gameplay around microtransactions. Instead, Nintendo wanted to focus the gameplay around fun. The butting of the heads caused Nintendo's stock to drop.
In this case, Nintendo is more concerned about protecting the identity of their brands and keeping the overall Nintendo brand associated with fun and family entertainment. Many gamers may know that over the years certain companies tarnished their brand with all sorts of anti-consumer gimmicks.
Electronic Arts eventually capitulated and changed their ways, getting rid of a lot of the anti-consumer gimmicks in order to get back on track. But ultimately, for companies like Zynga, EA and Ubisoft, the damage was done.
Nintendo wanted to avoid going down the route that some publishers like EA took, and opted to be more consumer friendly with their approach to mobile gaming. Investors may not like their approach, but small compromises like having free trials and allowing gamers to play the Toad Rally without tickets may help lure in more gamers to give the game a try, and eventually they might bite the bullet and pay the $9.99 for Super Mario Run.
Staff Writer at CinemaBlend.