Insomniac's Spider-Man Game Looks Amazing In New Video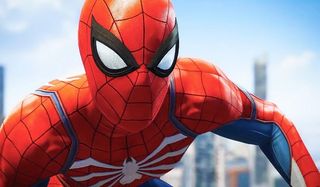 Insomniac Games has released a new video highlighting their upcoming project, the highly-anticipated Spider-Man. Called "An Inside Look at Marvel's Spider-Man," the video boasts footage from the upcoming title, as well as input from team members.
The hype level for Spider-Man on the PlayStation 4 is pretty high at this point. Revealed a little over a year ago at E3 2016, Sony this year returned to the annual games showcase to show off oodles of in-game footage. In short, it looks like Spider-Man will be doing for that particular games property what the Arkham series did for Batman.
According to lead writer Jon Paquette, the "best" and "hardest" thing about working on a Spider-Man game is that you are, in fact, working on a Spider-Man game. The studio has been making AAA games for a while now, but those were always their own IP. When you're dealing with Spider-Man, you've got a lot of expectations and baggage along for the ride simply due to the property and existing fan-base. Throw in the fact that you now have to come up with mechanics and gameplay loops that fit that world while remaining intuitive and fun and, yep, it's clear that Insomniac has had their work cut out for them.
The team at Insomniac has said this before, but art director Jacinda Chew rightly reiterates the fact that some of the most compelling Spider-Man stories revolve around the world of Peter Parker and his heroic alter ego colliding. That's clearly going to be a big focus in the upcoming game, as was already demonstrated in the E3 2017 showcase. In it, we learn that Spidey's latest nemesis is also his aunt's boss at the homeless shelter.
This latest video shows off Spider-Man as "the acrobatic improviser." We see lots of footage of him swinging and running along walls, as well as using webbing in new and interesting ways and manipulating the environment to his advantage.
The new video ends with creative director Bryan Intihar saying that the team at Insomniac knows what the character of Spider-Man means to people. In turn, he said the team is making the game "with a lot of heart" and that they will do "whatever it takes to give people the ultimate Spider-Man experience."
The footage we've seen so far is certainly convincing. It packs the fluidity you would expect out of controlling Spider-Man while still boasting a lot of options within the world to let players determine how they want to tackle a given situation. We'll Insomniac be able to pull it off? We'll just have to wait until 2018 to find out.
In the meantime, feel free to share your thoughts in the comments below. Does Spider-Man look to be shaping up nicely, or is there something missing from the formula you hope to see addressed somewhere down the road?
Staff Writer for CinemaBlend.
Your Daily Blend of Entertainment News
Thank you for signing up to CinemaBlend. You will receive a verification email shortly.
There was a problem. Please refresh the page and try again.