WWE 2K18: What We Know So Far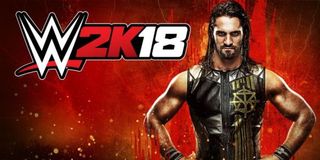 While annualized game franchises are something that happens with a lot of different genres, one area where we can kind of understand it is sports games. Rosters change on a regular basis and if the game doesn't keep up, then people lose the opportunity to play as their favorite athletes on their favorite teams. While WWE is only sort of a sport, and thus the WWE2K games are only sort of sports games, this same idea holds true.
WWE2K18 is the next entry in the long running console series of professional wrestling games. While we can pretty much guess at what the basic game will look like, the structure of the titles has remained mostly unchanged for years. 2K is promising some significant updates to many aspects of that structure, and thus, 2K18 looks to perhaps be the best the franchise has had to offer. Here's everything we know so far about WWE2K18.
What Are The WWE 2K18 Release Date And ESRB Rating?
The next entry in the WWE game series has been announced to release on October 17, 2017. This is the same Q4 window that the series usually occupies. This will see the game get released alongside South Park: The Fractured But Whole, and just a week before Destiny 2. Luckily, neither of these titles is likely to take away much from the traditional WWE game audience.
WWE2K18 hasn't been rated yet by the ESRB. However, the game franchise has remained squarely in the T category for quite some time, and considering that the game's inherent physical violence means it's not likely to earn anything lower than that, and the WWE's own programming has been more family friendly in recent years, it's a virtual guarantee the new game will end up with the same rating.
What Are The Confirmed Platforms For WWE 2K18?
WWE2K18 will be available for all three major consoles at launch. That's right, not only will we get the expected Xbox One and PlayStation 4 versions but we'll also see one for the Nintendo Switch. This will be the first time in several years that the proper WWE game series has appeared on any Nintendo platform, having skipped the Wii U generation entirely. Even most of the versions that were released for the Wii did not have the full feature set of the other consoles, but it sounds like the Switch version will have everything in it that the other platforms will have.
The WWE 2K18 Season Pass
As with previous WWE games, 2K18 has been confirmed to have a season pass. Exactly what will be part of it has not been revealed, but expect to see new playable characters, move sets, and other customization options to be made available.
The WWE 2K18 Special Edition
WWE2K18 will have a special edition which focuses on the 15th anniversary of John Cena in the WWE. While Cena is a name that transcends the WWE, within the WWE Universe he's not always the fan favorite. Some love him, while others love to boo him. To that end the Special Edition is entitled the Cena (Nuff) Edition. In addition to the base game and the season pass, those who pick up the Cena (Nuff) Edition will get access to pre-order characters and special Legends playable characters (more on them later) as well as an autographed John Cena lithograph, a John Cena action figure and limited edition cards for the WWE SuperCard mobile game. It will also include a piece of the ring mat from the 2017 Royal Rumble, where Cena tied Ric Flair's historic record as a 16 time world champion, making the special edition a true collector's edition.
Who's On The Cover?
As with most sports games, the WWE cover athlete is a coveted and prestigious spot. Previous titles have been used to spotlight major names like Brock Lesnar and WWE Legend Stone Cold Steve Austin. This year, the cover belongs to Seth Rollins. Rollins is a former WWE Champion and while he's not the household name that previous cover stars have been, there's little doubt that his star is on the rise.
Confirmed Characters
The full official roster has yet to be released but we can expect pretty much everybody who's currently under contract to WWE to appear. We can be pretty much confident that Seth Rollins will be in the game, as he's on the cover, after all.
The first character officially announced is the game's pre-order bonus, Kurt Angle. The former Olympic gold medalist and WWE Champion returned to the WWE after several long years with another organization and was inducted in the WWE Hall of Fame in the spring of 2017. He now plays the role of on-air authority figure on TV but you will be able to use him as a wrestler if you pre-order the title. Angle will be available with two different costumes. His old school American Hero look as well as his Wrestling Machine style character from near the end of his original WWE run.
There's no official word about Kurt Angle being available as DLC for those that do not pre-order the game, however, Goldberg was in a similar "pre-order only" position in last year's game and eventually he was made available as stand alone DLC.
In addition, the special edition of WWE2K18, which will focus on John Cena, will give players access to two different versions of Cena. One is his current "Fruity Pebbles" version, along with another look closer to the Basic Thuganomics days. In addition to Cena, the special edition will also include playable versions of two major John Cena rivals, Rob Van Dam and Batista.
Confirmed Characters
Kurt Angle
John Cena
Batista
Rob Van Dam
Seth Rollins
Beyond that, we can expect several characters who were added as DLC to WWE2K17 to be part of the primary roster this time around, as many who were part of NXT developmental a year ago are on the main roster now. Samoa Joe, Finn Balor, and Shinsuke Nakamura are all significant parts of the WWE so they'll almost certainly be part of the main game. A few names that didn't make into the game at all last year that are likely to appear in WWE2K18, either as part of the main game or as DLC, include
Bobby Roode
The Authors of Pain
Team DIY
Matt Hardy
Jeff Hardy
Alternatively, characters that were in last year's game that likely won't appear in WWE2K18:
Simon Gotch (released from contract)
Blake and Murphy (seemingly removed from TV)
Dudley Boyz (recently left WWE, unclear if WWE still has the rights to use their likeness as Legends)
Eva Marie (off TV, WWE appears to be letting her contract expire)
The Brand Split
The major change in actual WWE that will see an impact on the game title is the brand split. For the second time, WWE has made the decision to split their total roster in two. With about half of those under contract competing solely on the Raw show, and everybody else appearing on Smackdown. Each brand has their own exclusive PPV events as well as their own championships. WWE2K18 will recognize the brand split, and while we're guessing that players won't be forced to limit themselves to competing against only half the roster, it will certainly play a role in some way.
MyCareer Mode
The centerpiece of all WWE games is their career mode. MyCareer mode will be back again this year and allow you take a created superstar from the beginning of their WWE career all the way to the top of the mountain. While 2K isn't really talking about the game mode quite yet, the big thing that they are pushing is a brand new promo system which is being touted as a major improvement over WWE2K17.
The career mode will also include the ability to move around backstage within different environments at will and interact with superstars. This won't be the first time in a WWE game that such a thing has happened, but it is a welcome return. It should give players more freedom to decide how their character is going to influence the game, rather than simply having events happen to their wrestler.
One thing that has been confirmed is that MyCareer mode will be limited to male superstars only. While many have been asking for the ability to take a female created superstar through the career mode, that feature will continue to go missing.
In addition to the standard single player career mode. There will also be a new online career mode called Road To Glory. Again, details are scarce, but it sounds like this could be the WWE's attempt to get in on the growing world of eSports with real online competition.
Universe Mode
Another returning mode in WWE2K18 is Universe mode, which allows players to craft their own WWE. You're given the calendar of WWE events and then you take it upon yourself to craft rivalries, decide who gets the shot at which championship, and so on. Developers are promising that the new Universe mode will give players more control and let organic situations play out the way the player wants, rather than forcing you to react to a predesigned setup. There will also be superstar goals attached, which we assume will vary between superstars and (hopefully) make some sense for different characters, meaning that we won't see Curt Hawkins moving toward main event status because he was randomly chosen by a computer.
Creation
The create a match option is far from new in WWE games, but the game mode was fairly limited in the last iteration, and it appears the new game will add more customization options, meaning players can really fine tune the experience they want to create.
There will also be more freedom to create character entrances, including new filters and a free roaming camera. Those who enjoy really dialing in the production of their superstar entrances are sure to love the new additions
Royal Rumble Changes
One of the biggest events in a WWE calendar year is the Royal Rumble match. As such, it's a big deal for the 2K games to get right. A couple of significant changes appear to be made here. First and foremost, the max number of competitors in the ring at one time has been raised from six to eight, which will help make the match more realistic. In addition, they have apparently added several new ways to bring about eliminations, including the ability to, in some cases, catch opponents by surprise and eliminate them early. These should be very welcome changes for most.
New Graphics
One of the big things that 2K and Yukes are promoting with WWE2K18 is an improved graphics engine. While the completely overhauled package has yet to be seen, it's been a two-year process updating the graphics to make everything from skin shaders to real time reflections look better. Even if the changes are an evolution (wrestling reference) rather than a revolution, every little bit helps.
Improved Commentary
Commentary in the WWE games has been...not great in the past. Granted, it's not necessarily that easy to pre-record dialogue for every possible eventuality. However, there are benefits to the games being produced by 2K. Word is that the team that helps create the commentary for the NBA2K games was brought in to help WWE up their game a bit. This will be very welcome, as commentary can go a long way to making a match feel like the real thing when it's good, but nothing can ruin your suspension of disbelief faster if it's bad.
Your Daily Blend of Entertainment News
Content Producer/Theme Park Beat
CinemaBlend's resident theme park junkie and amateur Disney historian. Armchair Imagineer. Epcot Stan. Future Club 33 Member.
Your Daily Blend of Entertainment News
Thank you for signing up to CinemaBlend. You will receive a verification email shortly.
There was a problem. Please refresh the page and try again.