The Top PC Games Of 2017, According To Steam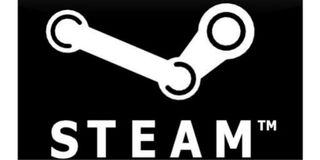 The best of 2017 may have been outlined in a number of lists from various publications, but Valve put together its own best-of list based on the actual numbers generated by various top-selling, most-played, and top new releases for 2017. The best that 2017 had to offer will be easily recognizable for most gamers when going through the list. Games like PlayerUnknown's Battlegrounds, Divinity: Original Sin 2, Rocket League and Rainbow Six: Siege all made the cut.
You can view the full breakdown over on the official Steam Best of 2017 web portal. The top of the category (and presumably most important) is the top sellers list. The sales are broken down into several categories, starting at the top with the Platinum Sellers, these are games that moved over a million copies.
The best-sellers list doesn't actually rank each game according to their actual placement on how many units they've sold, but instead has them randomly categorized in the various brackets based on breaking through certain sales milestones.
For instance, we know for a fact that PlayerUnknown's Battlegrounds was the best-selling game of 2017 across any platform. However, joining PUBG Corporation's third-person Battle Royale survival title in the best-sellers Platinum category for moving more than a million units is Larian Studios' Divinity: Original Sin 2, and ARK: Survival Evolved, along with H1Z1, and CD Projekt Red's The Witcher 3: Wild Hunt. Obviously, Rockstar's GTA V made the cut, along with Rocket League and Ghost Recon: Wildlands.
There was also a lot of overlap and crossover between the best-selling and the most-played games, with titles like Rainbow Six: Siege and Warframe and Dota 2 joining games like ARK, GTA V and PlayerUnknown's Battlegrounds in the category of having more than 100,000 simultaneous players concurrently playing the game. While Payday 2 wasn't a Platinum seller in 2017, it was still one of the most played games of 2017, along with Football Manager 2017, Rocket League and Paladins.
Oldies but goodies also made the list, such as Garry's Mod, Path of Exile and Rust, managing to secure more than 50,000 concurrent players at a time.
We also saw some unlikely games making the cut as well, such as NieR: Automata, a single-player action-JRPG, managing to retain more than 15,000 players at a time, managing to compete with other Western AAA games like Wolfenstein II. Additionally, NieR: Automata managed to make the Gold cut in the sales department, moving more than 670,000 units throughout the year on Steam, and standing alongside other top-name games like Call of Duty: WWII, Fallout 4, Dark Souls III, and two of Ubisoft's titles, Assassin's Creed: Origins and For Honor.
Steam also breaks down what games sold best during each month, and it was fascinating to see how many indie games rounded out the overall sales categories throughout 2017, with a lot of unlikely titles taking top spots, such as Night In The Woods, Streets of Rogue, Sim Airport and Ultimate Epic Battle Simulator managing steal away gamers from some of the bigger outings. Nevertheless, many recognizable names still topped the overall charts throughout 2017, including Counter-Strike: Global Offensive, Ghost Recon: Wildlands and Middle-Earth: Shadow of War.
Basically, a lot of the games that sold well on home consoles seemed to sell just as well on PC, much to the surprise of no one.
Your Daily Blend of Entertainment News
Staff Writer at CinemaBlend.