Overwatch Is Currently Testing Its Next Hero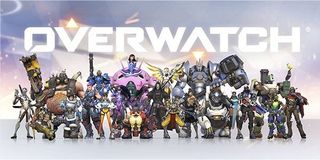 (Image credit: Blizzard Entertainment)
Blizzard Entertainment seems to be speeding up the timetables on releasing new content for Overwatch. After recently unveiling the new hero, Moira, it appears Blizzard is already neck deep working on the next hero and it's apparently coming along a lot faster and smoother than anyone might have anticipated.
During the new year's update posted over on the Play Overwatch YouTube channel, game director Jeff Kaplan explained that the team is already hard at work on hero number 27. Kaplan stated...
Once internal testing is done, usually Blizzard moves ahead and either announces the character or moves them into the public test realm. So, internal testing means that concept art is done, animations are already finished, and this new hero already has their powers and abilities finalized and rolled out. The internal testing phase is usually one of the last phases before closed beta testing with a select group of players, which then is followed by the aforementioned PTU release.
It was just back in early November, 2017 that Blizzard released Moira to the Overwatch universe, featuring brand new biotic abilities to manipulate both damage dealing and health-giving biotics. She's a rare breed of DPS + healer that you usually don't see in many games that attempt to keep certain classes quite separate.
Before Moira there was a huge gap in releasing a new character, since before that the last new character was Orisa, and before that was Doomfist. As some of you may know, Doomfist was highly popularized and publicized thanks to Terry Crews lobbying publicly for the role of the character and getting to visit the Blizzard studios to check out what they were working on.
Between the releases of the three characters, there was a long gap because Blizzard stated that toxicity in the community had slowed down development. However, according to Kaplan there will be a lot of new content coming in 2018, including new skins, maps, and content themed around the Overwatch eSports league, which he talks about in the video below.
As pointed out in the video, the new hero won't be the only one joining Overwatch in 2018. The team has several new heroes in the works that will be released throughout the year, along with a slew of brand new maps.
All of this new content will presumably arrive after Blizzard gets the eSports portion of the game situated. Once the balancing and testing is done, then we'll finally get a release date on the new character.
Your Daily Blend of Entertainment News
Staff Writer at CinemaBlend.