2015 GDC Award Winners Announced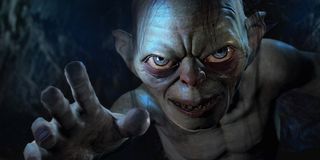 Along with all of the tech demonstrations, game announcements and hands-on demos, the Game Developers Conference also plays host to its annual awards show, which honors the games and game makers of the previous year. So, which game took home the preeeecious title of Game of the Year?
In case my expertly veiled hint was too clever for you, the answer is Middle-earth: Shadow of Mordor. This new take on the fiction of J.R.R. Tolkien made quite a few waves in 2014 thanks to its vast and open world, exciting combat and absolutely brilliant Nemesis system, which allows you to create more of a personal relationship with the orcish war machine.
The other big winner for the night was Monument Valley, a mobile puzzle game that managed to nab the most overall awards with three, total.
"I continue to be amazed by the diversity of games that we honored tonight, from AAA action titles like Middle-earth: Shadow of Mordor to standout mobile games like Monument Valley," said GDC General Manager Meggan Scavio in a press release following the show. "The games recognized tonight highlight that the video game industry is moving in bold new directions, and they can offer experiences that can be big, small, intimate, epic, unique, grand and compelling."
As the GDC moniker may have informed you, the awards for this particular show are selected by folks who actually work within the industry. In other words, it's a pretty rad way for developers to be recognized and honored by their peers.
Several of those folks were actually presented with special awards last night including David Braden, who received the Pioneer Award for co-developing the open 3D world of Elite back in the 1980's.
Branda Romero was honored wih the Ambassador Award, which recognizes folks who have helped advance the industry to a better place. As for the Lifetime Achievement award, that went to Final Fantasy creator Hironobu Sakaguchi.
Now onto the rest of the game awards.
The Best Debut award went to Stoic Games, the folks behind the ever-so-lovely The Banner Saga. Best Technology went to Bungie/Activision for Destiny and, no matter how you feel about the game itself, you can't really deny how well the team managed to pull off such an online-focused, interconnected game with seldom an issue from the get-go.
Best Audio went to Creative Assembly and Sega for Alien: Isolation, which had some straight-up terrifying noises pumping into your eardrums throughout the game.
I mentioned earlier that Monument Valley received three awards, and they are the Innovation Award, Best Visual Art and Best Handheld/Mobile Game.
Best Narrative was awarded to Cardboard Computer for Kentucky Route Zero: Act III, while Best Design went to Blizzard for Hearthstone: Heroes of Warcraft.
Finally, the Audience Award belonged to Frontier Developments, for Elite: Dangerous.
Your Daily Blend of Entertainment News
Staff Writer for CinemaBlend.