Spotify Discounts Now Available To PlayStation Plus Members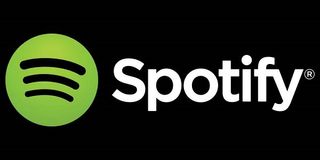 If you've been kicking around the idea of subscribing to Spotify and also happen to be a PlayStation Plus subscriber, then you might want to take a gander at a recent collaboration that can save you a few bucks each month on an unlimited music plan.
Over on the PlayStation Store, Sony has revealed a partnership with music streaming service Spotify. In short, any PlayStation Plus subscriber can save 10 percent on a monthly subscription to Spotify Premium. The regular monthly subscription is $10, and we'll go over all of the perks that affords in just a moment.
If you've been gaming on the PlayStation 4, then you likely noticed that you can already download the Spotify app. While everyone can enjoy ad-supported streaming music through Spotify, the Premium subscription comes with some extra bells and whistles.
For starters, a Premium Spotify subscription gives you unlimited streaming music, ad-free. And this doesn't apply to just your PS4, either. Wherever you can use the Spotify app, you can take advantage of your premium subscription.
Another nifty feature of Premium is that it allows you to actually download the music, saving albums and playlists to your mobile device in order to listen to them anywhere. You also get unlimited skips, so you'll never be forced to listen to a song that totally ruins the mood of your gaming. So if you're killing zombies in Call of Duty WWII or brutalizing Norse gods in the upcoming God of War, you'll never have to worry about getting stuck on Katy Perry's latest offering. Unless that's your jam; in which case, go right ahead.
Another cool Spotify feature is that it offers palylists with gamers in mind. "Music for zombie-killing" and "Super Heroes" are examples of playlists you can choose from. So, if you're looking for the perfect tunes to accompany a game session with Horizon: Zero Dawn or Fortnite, you'll probably find something that fits the mood perfectly.
According to the promotion announcement, you actually need to do a few things in a specific order if you want to earn that 10 percent discount on a Spotify Premium account. First, you need to download the Spotify app on your PS4, which can be found on the PlayStation Store under the Music tab. You'll also need to have your billing information on your PS4, which is where the monthly subscription will be handled. From there, just click on the option to subscribe to the Premium subscription and you're ready to go. Again, just because you're ordering through the PS4 does not mean your account is limited to the console. You can use your Premium features on your smartphone, tablet, PC, etc.
Your Daily Blend of Entertainment News
Staff Writer for CinemaBlend.