Resident Evil 7 Is Coming To Nintendo Switch In Japan, But In A Very Strange Way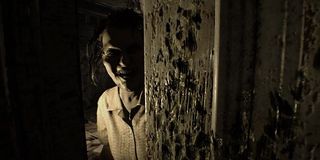 It looks like Japanese gamers will soon be able to enjoy all of the tantalizing terrors of Resident Evil VII on the Nintendo Switch, though in an unexpected way. Players who pick up this special edition of the game will actually stream it to their Nintendo device.
Capcom announced Resident Evil VII Cloud Version is heading to the Nintendo Switch in Japan, and it's apparently close enough to launch to receive a listing within the eShop. What's interesting about this version of the game is that, as the name implies, players will be streaming it from the cloud rather than buying a cartridge or downloading the full game.
To be clear, this is basically a glorified game rental, though that's not necessarily a bad thing. The Switch is obviously underpowered compared to the PlayStation 4 and Xbox One, but the miniscule machine can still pull off some pretty impressive feats. So while many big third party games can't be brought to the console, we consider this a trial run for what could evolve into an intriguing new market for the platform.
This new version of Resident Evil VII will require an internet connection while playing, but the upswing is that the client will only take up 45 mb of space on your Switch console. This next part might sound a bit frustrating to some folks, but it seems like a solid way to avoid many future licensing issues that could arise from this type of game launch. Rather than "buying" the game, players will instead spend 2,000 yen (about $20) to have access to it for 180 days. And since this is the complete version of Resident Evil VII, that means you'll have six months to finish the game, as well as the Banned Footage, end of Zoe and Not a Hero DLC. If you treat it like an extended rental rather than paying $20 for a game you don't technically own, that actually seems like a pretty sweet deal.
While porting big games to the Switch isn't impossible (see Skyrim, DOOM and Wolfenstein 2), the transition isn't without its costs. While everything Bethesda has managed so far has been impressive, the Switch versions still look a lot less impressive than their counterparts on other platforms and, even with a cartridge, they typically eat up a hell of a lot of the Switch's limited hard drive.
In other words, this streaming option could be especially attractive to developers who want to bring their games to the Switch without forfeiting graphics or content. Again, REVII has only been announced for the Switch in Japan as of this time, but that could always change. And with E3 just around the corner, maybe there's a Western launch announcement in the cards from Capcom.
While not everybody can take advantage of game streaming like this, it's nice to see Nintendo considering other options for their customers and thinking outside the box to beef up the Switch library.
Staff Writer for CinemaBlend.
Your Daily Blend of Entertainment News
Thank you for signing up to CinemaBlend. You will receive a verification email shortly.
There was a problem. Please refresh the page and try again.