The Nintendo Switch Online Service Launches Next Week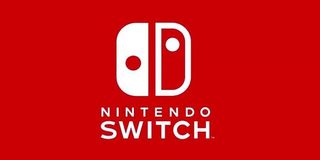 The Nintendo Switch Online service is set to go live next week, but you'll be able to try things out for free before deciding to commit. And if you're looking for a full reveal on the service's features, you've only got to wait one more day. The Nintendo Direct originally scheduled for last Thursday is set to finally roll out tomorrow evening.
Nintendo has been touting its Switch Online service for quite a while now, promising things like save back-ups, more features for its mobile app, and even a collection of classic Nintendo games. They decided to push the service back a couple of times, though, promising it would finally be ready for prime time sometime this month. We now know that the launch date is set for Sept. 18 though, again, additional details will be provided during Thursday's Direct. You can tune in and watch it yourself on the official website.
At this point, we've already got a pretty good idea of what the Switch Online service will be all about. For starters, it's similar to programs like PlayStation Plus and Xbox Live Gold though, since its features aren't as robust, it won't cost nearly as much. The main feature you'll want to be aware of is access to online gaming. Available free of charge up to this point, if you want to go online with games like Mario Kart 8 Deluxe, Splatoon 2 or the upcoming Super Smash Bros. Ultimate, you'll need to fork over an annual subscription. That'll set you back $3.99 a month, $7.99 for three months, or $19.99 for a year. There's also going to be a family plan that lets you pay for several subscriptions at once for $35. Either way, you'll get to try it out for seven days before committing to payment.
Also included in your subscription is full access to the Nintendo Swtich Mobile App, which will offer things like pages/features unique to certain games and voice chat. Cloud save back-ups are also included, though a handful of games won't offer this feature since Nintendo is convinced people will alter them in order to cheat. Finally, the other big feature that we know about is access to a collection of 20 NES games that is expected to grow over time. Half of those games have been revealed so far, including Super Mario Bros., Donkey Kong, Balloon Fight and the original The Legend of Zelda. We're still not sure if those will be available for individual download or included in a single "collection" app, which would definitely be preferable.
It's possible that the only thing Nintendo has left to reveal for the service is the remaining 10 games included in the classic collection, but they're also known for pulling off pretty great surprises. We've got our fingers crossed that tomorrow's Switch Online rundown will include a "just one more thing" moment.
As for the Direct itself, it's set to go live at 3 p.m. PT on Sept. 13 and last about 35 minutes. On top of Switch Online info, expect plenty of details about upcoming games for the Switch and 3DS.
Your Daily Blend of Entertainment News
Staff Writer for CinemaBlend.