Twitch Has Been Blocked In China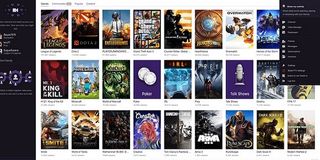 Twitch is no longer available in China, suddenly pulled from the iOS App Store in the midst of a unique time for games and gaming culture in the region. The impact of this sudden removal of the popular streaming service is not known at this time, but it's likely to cause some waves considering the size of the market.
This news comes to us from Polygon, who recently picked up on the fact that Twitch is no longer available in China. It appears the company is well aware of their sudden ousting from the region, though no explanation has been offered at this time. It's likely taking a toll, though, as that means many streamers and viewers are now suddenly missing from the platform.
We aren't sure how many prolific streamers resided in China, but we've got to figure this news means that Twitch is now dealing with hundreds of thousands of viewers suddenly evaporating from their platform. Having your audience shrink by an entire region's worth of people has got to be causing some unexpected problems.
As the original post points out, this probably shouldn't come as too big of a surprise. China has been making some interesting decisions when it comes to the games industry lately, making it extremely difficult for games developed outside the region to get into the hands of Chinese players. They have more strict regulations when it comes to games and what is considered safe for children to be exposed to, which is why many games over the years have had to be altered in one way or another for the Chinese audience. They've really been cracking down lately, going so far as to block the vast majority of new games coming into the region and even revoking the license of Monster Hunter: World almost immediately after the game hit the market.
Tthe recent focus has been put on the health of youngsters from a physical and mental standpoint. A big concern right now is that being tethered to a gaming console or streaming service could create problems for eyesight, and addiction to games and services like Twitch are also a concern. For the time being, it seems like they're taking a stone wall approach to just about everything game related until they nail down what their regulations should be. The end result might be exactly what we're seeing right now, or they may eventually loosen some restrictions and allow more games, and maybe even Twitch, to once again be made available in the region.
If you're a busy Twitch streamer, have you noticed a sudden down-tick in your viewership? What do you expect this change in China will mean for the streaming service, in general? Feel free to share your thoughts in the comments below.
Your Daily Blend of Entertainment News
Staff Writer for CinemaBlend.