Twitch Has Instituted A Dress Code For Streamers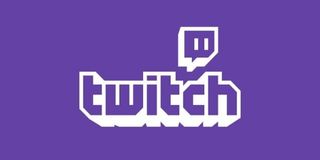 (Image credit: Twitch.tv)
One of the most talked about issues with the Twitch community is the dress code. This has been an issue for years, but Twitch has finally decided to do something about it. The company isn't just making this change for the gaming part of the community, but for every aspect of Twitch.
Over on the Twitch blog, there's a lengthy post about how the company is updating its code of conduct for the dress code. In the post, there's a section about what kind of attire is appropriate for livestreaming, where it states...
This comes after complaints from the community that certain Twitch streamers were wearing clothing not suited for all audiences.
There have been articles, videos, debates, complaints and even community meetings about what should be done about the dress code for Twitch streamers. Many of the complaints compared some of the streamers to the cam users on some adult websites, while others thought that it was fine.
Some of the most vocal complaints came from other, larger Twitch streamers and YouTubers, who felt as if dressing a certain way in order to lure in viewers was deliberately taking away viewers from content producers who were creating high quality content.
For the longest, Twitch would issue manual bans or warnings to streamers that were supposedly in violation of the terms of service, but complaints continued to come in about said streamers. This resulted, sadly, in a lot of harassment from the community in order to get certain streamers off the platform.
This kind of unwieldy response was something that Twitch didn't count on, but the company has addressed that issue, as well, in the most recent blog post, stating that as a company it does not condone harassment groups going after streamers based on the way they dress.
I don't know if the dress code that it has now instituted is the sort of thing that will really deter the viewership from some channels that rely on sex appeal for numbers. I mean, saying that streamers shouldn't wear things they wouldn't wear to the mall or restaurant is still very open for interpretation, so much so that I can still imagine plenty of content creators pushing the limits on those rules.
Nevertheless, there's still going to be a transition period before these new rules are enforced. So, videos that breach these new rules must be removed before Monday, February 19th at 9:00am Pacific Standard Time if you want to avoid being sanctioned. For content creators who are unsure what clips are unsuitable within Twitch's new rule guide, the company will be reaching out and contacting streamers to inform them on what changes they'll need to make moving forward... and retroactively.
Your Daily Blend of Entertainment News
Staff Writer at CinemaBlend.