10 Nintendo Switch Games Everybody Should Own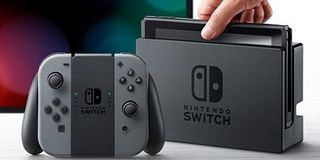 The Nintendo Switch has turned out to be a massive success, due in large part to its impressive lineup of games from a wide variety of genres; some of which really make the console shine.
One of the biggest criticisms leveled against Nintendo in recent console generations was the lack of a robust library. Nintendo has always brought some heavy hitters of its own to the table, but their consoles have struggled in the past to draw third-party developers or make indie teams feel at home. That's no longer an issue with the Nintendo Switch, as the console's ever-growing library is one of its strongest assets.
Not only has Nintendo released some top-tier offerings for its own portable/home console hybrid, but more and more third-party developers seem to be falling in love with the platform, too. Square Enix is all about the Switch these days, and Bethesda has done a solid job of bringing games new and old to Nintendo's hardware. As for indies, not a week goes by without a collection of games from smaller developers hitting the Nintendo eShop, offering plenty of bang for your buck and yet another opportunity for those developers to get their games in front of a massive audience.
Nearly two years following the launch of the Switch, there's a little something for everyone up for grabs. Whether you like platformers, sports games, racers, shooters, puzzlers or just about anything else, you should be able to find plenty of games to fit your interests. And if you're looking to grab some of the best games the console has to offer, we've pulled together our top 10 picks.
*The Legend of Zelda: Breath of the Wild *
Arguably the Switch's best game launched the same date as the console itself, with The Legend of Zelda: Breath of the Wild taking everything fans love about the series and cranking it up to 11. Breath of the Wild felt like it was in development forever, but all of that waiting paid off when the game finally arrived. Set in an open Hyrule, players are able to explore the game's various regions freely, visiting towns, fighting monsters, exploring dungeons, equipping new gear and tackling side quests along the way. An amazing adventure on par with the genre's most beloved entries, Breath of the Wild is one of those games we know fans will be talking about for years and years to come.
Super Mario Odyssey
Nintendo knocked it out of the park with Super Mario Odyssey, offering up a rather hefty adventure through loads of bright and colorful worlds. The game's real beauty is how it's designed for all types of players, with a not-too-difficult quest supplemented by extremely challenging extra objectives peppered throughout its varied locales. There's a lot of fun to be had while running, sliding and jumping through the magical realms of Odyssey, with Mario's new "Cappy" ability introducing all sorts of new mechanics to the game. It's fresh and inventive, which is a pretty surprising feat for a series that's three decades old.
Splatoon 2
While the Switch might not have a boatload of shooters on offer, games like DOOM and Wolfenstein are a fine way to blast your enemies to smithereens. And then there's Splatoon 2, which sets itself apart from the pack by being a shooter that is also family friendly, with commandos and guns exchanged for adorable Squid Kids and weapons that splatter ink all over the place. A recent expansion has given the game an even larger number of single-player challenges to blast through, while the cooperative Salmon Run mode is a great way to get in some blasting with your friends or online. And then there are the competitive modes, which are as full of energy and color as you would expect out of a Nintendo game.
Mario Kart 8 Deluxe
The quintessential fast and furious racing game, Mario Kart 8 Deluxe brings the arcade antics of the time-tested series to the Switch in a big way. The game looks and runs super well on the Switch, with the biggest roster of drivers, kart combinations and tracks the series has ever seen. Whether you want to speed through the Mushroom Kingdom or challenge your friends in a number of competitive activities, a gathering of friends can be turned into an instant gaming party simply by booting up Mario Kart.
*Fortnite *
Fortnite is one of the biggest games on the planet right now and has even managed to gain popularity with folks who don't even play video games. A battle royale extravaganza, Fortnite drops 100 players onto a big map and challenges everyone with being the last player standing. The developers have done an amazing job keeping a steady flow of fresh content flowing into Fortnite, with weekly events and oodles of unlockables giving everyone plenty of reasons to keep diving back in for more. And while most battle royale games are all about grit and realism, Fortnite has made a name for itself by being light, fun and way over-the-top. Also, it's free to play, meaning anyone with a Switch should at least give it a shot.
Octopath Traveler
Even Square Enix didn't expect Octopath Traveler to be such a big hit on the Switch, where the exclusive RPG carved out an immediate niche for itself by bringing back classic genre tropes and pairing them with some clever new concepts. The game features a sweeping story and eight protagonists, meaning dedicated fans can squeeze dozens upon dozens of hours out of this single adventure. Oh, and that newfangled take on retro graphics? Yes, please, and thank you.
Stardew Valley
The ultimate "chill" game, you shouldn't be fooled by Stardew Valley's retro graphics. The game is an extremely deep simulation tasking the player with returning both a farm and a quaint little village to its former glory. You'll need to build up your farm, raise livestock, take part in dozens of activities, adventure through mines and befriend your neighbors in a game that gives you an insane number of tasks to perform, but never really pushes you to rush through them. An extremely addictive throwback to games like classic Harvest Moon titles, Stardew Valley is even gearing up to introduce cooperative play for folks who want to farm with their friends.
Celeste
While most of the games on this list can be enjoyed by just about anybody, Celeste is a challenging platformer that requires dedication and constant practice in order to master. The game starts out easy enough, but pretty soon you'll find yourself leaping, darting and sliding around levels that require pinpoint accuracy to work through, meaning that each victory feels that much more rewarding. It doesn't hurt that there's a rather lovely story stringing all of those tricky puzzles together, too, making Celeste a solid recommend for folks who want to push their skills to the limit.
Shovel Knight
We can't say enough wonderful things about Shovel Knight, a game that wears its inspirations on its sleeve proudly and manages to pay homage to genre greats without falling back on parody. As the titular Shovel Knight, you'll adventure through a series of inventive levels on a quest to topple the Order of No Quarter, a band of rival knights set on keeping you from rescuing your love, Shield Knight. If you love classic Mario, Mega Man or Castlevania games, Shovel Knight is a must-have that manages to complement time-tested systems with plenty of original ideas. On top of that, the game includes two additional campaigns to work through at no additional charge, with a fourth gratis quest set to launch sometime soon.
*Super Smash Bros. Ultimate *
Set to launch on Dec. 7, Super Smash Bros. Ultimate is sure to be this holiday season's must-have Switch game. A love letter to video game history, the roster of nearly 100 characters includes fan-favorites and oddballs alike, complete with levels and music ripped straight from 30 years' worth of classics. Smash Bros. will be huge on the competitive scene, but it's also a blast to play casually with friends. There's also a whole bunch of extra content to dive into on your own, making this latest brawler in the beloved series an obvious inclusion for any Switch library.
Your Daily Blend of Entertainment News
Staff Writer for CinemaBlend.
Your Daily Blend of Entertainment News
Thank you for signing up to CinemaBlend. You will receive a verification email shortly.
There was a problem. Please refresh the page and try again.