Lin-Manuel Miranda Celebrates Success By Buying NBA Jam Arcade Machine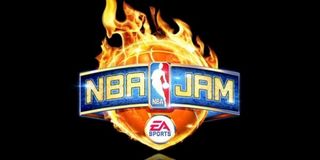 We all cap off our successes (no matter how big or how small) by buying something of a treat for ourselves: maybe it's an ice cream sundae, or a new pair of shoes, perhaps it's a trip to the spa, or a vacation at South Beach. Well, while some of those treats sound nice, Hamilton and Mary Poppins Returns star Lin-Manuel Miranda decided to celebrate his success by purchasing an original NBA Jam arcade machine.
The news comes courtesy of a tweet that Lin-Manuel Miranda sent out to his followers over on Twitter. He jokes that success hasn't changed him, but also makes it known that he's now rich enough to purchase one of the original Midway arcade cabinets for NBA Jam: Tournament Edition.
Lin-Manuel Miranda's tweet was caught by quite a few celebrities and other gamers who all congratulated him on his success, and even went as far as to add some extra flames to the fire.
As noted by ComicBook.com, the original announcer for the NBA Jam series that coined a number of iconic phrases and sayings, Tim Kitzrow, joined in on the action to share his appreciation and offer a "Merry Christmas" to Miranda on the timeline with his own tweet.
The tweet also includes a 12 minute video from xChaseMoney featuring Santa dabbing and slamming on opponents in the latest version of NBA Jam: On Fire Edition, which came out for the Xbox 360 and PS3 back in 2010. It was the last big name entry in the series from Electronic Arts before it was retired for the next eight years.
Of course there were others posting up tweets related to some of the best and most memorable quotes from the game.
There have been a few other companies attempting to steal the fire from under the shoes of the franchise after EA acquired the rights when Midway and Acclaim went belly up. One such contender was NBA Playgrounds from Saber Interactive and Mad Dog Games, but launch issues and some platform compatibility problems prevented the original game from becoming as big and as popular as it could have been. The sequel wasn't marred in quite the controversy as the original, but first impressions can taint lasting impressions, and the original NBA Playgrounds didn't get off to the best of starts.
It's no surprise that a lot of gamers still have fond memories of the original NBA Jam, especially the arcade edition, which featured improved graphics and a completely different soundtrack from the one that was released on the Sega Genesis and SNES. The action was also a lot closer to the screen so it made the dunks feel bigger, the blocks better, and the action more in-your-face.
It's a shame we don't have any new games quite on the same level of quality and entertainment values as Midway's original action-sports arcade title. But it appears as if classic gamers who enjoyed that nostalgia are sticking with the original -- as shown with Mary Poppins Returns star Lin-Manuel Miranda indulging in some nostalgia by picking up the original arcade cabinet of NBA Jam: Tournament Edition.
Staff Writer at CinemaBlend.
Your Daily Blend of Entertainment News
Thank you for signing up to CinemaBlend. You will receive a verification email shortly.
There was a problem. Please refresh the page and try again.