Animal Crossing: New Leaf Headlines This Week's Nintendo eShop Releases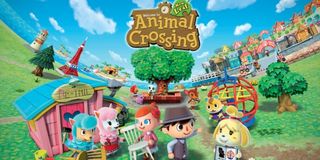 Just because it's the week of E3 doesn't mean the Nintendo game well will be running dry. This week's eShop offerings include a few oldies, a discount on Trine 2 and, of course, the physical and digital launch of Animal Crossing: New Leaf for the 3DS.
While everyone eagerly awaits Nintendo's upcoming game announcements to be made during next week's E3 conference in LA, there are still several games coming out on the Big N's existing platforms to keep you distracted until said new titles arrive later this year.
The biggest berry in the bunch, though, is the 3DS launch of Animal Crossing: New Leaf. When the original Animal Crossing released for the GameCube, its bizarrely addictive nature was enough to make my roommates and I wake up at ungodly hours just to get the day's best offerings and activities before anyone else had the opportunity to log into the game. I hate to think what devious hooks have been built into this latest offering, which allows 3DS gamers to customize their own character, house and town.
Look for Animal Crossing: New Leaf on store shelves starting June 9. You'll also be able to download it from the eShop at midnight that same day.
If you're still gaming on the Wii this week, then you'll be able to pick up a copy of Sengoku 3 from the Virtual Console…And that's about it.
Over to the Wii U and the options are a bit more plentiful. Yoshi and Spelunker will make an appearance on the Virtual Console alongside eShop release, Marvel Avengers: Battle for Earth. If you're looking to game on the cheap, this week will also see Trine 2: Director's Cut discounted to just $9.99 through 9 a.m. PT on June 27.
Staff Writer for CinemaBlend.
Your Daily Blend of Entertainment News
Thank you for signing up to CinemaBlend. You will receive a verification email shortly.
There was a problem. Please refresh the page and try again.