Buy Dark Souls And Six More Games For Dirt Cheap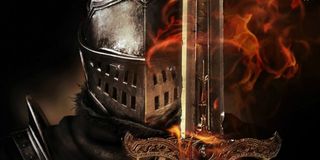 Bandai Namco is offering a collection of games through Humble Bundle this week, including the legendary death-a-thon, Dark Souls. Find out how you can get that, as well as half a dozen other great games, to help keep you locked indoors through the last weeks of summer.
As always, this most recent Humble Bundle offers up a nice collection of games at a price tag set by the consumer. To get your hands on Dark Souls, though, you're going to need to pay a little bit extra. But don't worry, you'll still be paying less than two dollars per game here.
If you're looking to put yourself through a fantastic challenge, then you can enjoy Dark Souls: Prepare to Die Edition for the super low price of $10. Keep in mind that this price includes the rest of the games in the Bandai Namco Bundle, too.
Speaking of those other games, the standard bundle offers three titles, beginning with the fantastic twitch puzzle runner (That's a genre, right?), Pac-Man Championship Edition DX+. This bright and colorful spin on the Pac-Man formula will have you racing through familiar levels at breakneck speeds, moving faster and faster the better you're performing. I got uncomfortably addicted to this game for quite a few weeks when it originally launched a few years back.
Also included in the standard bundle are the platforming shooter, Platformines, as well as the super challenging and insanely fun firat-person puzzler, DeadCore.
As stated above, all three of those games can be yours for whatever price you think they're worth.
If you want to pay above the average price however, you can unlock an additional three games. That price is currently set at $6.58 and includes Ridge Racer: Unbounded for driving fans, Ace Combat Assault Horizon for flying fans, as well as Ninja Theory's under-appreciated action game, Enslaved: Odyssey to the West.
As I was saying above, though, you can get Dark Souls and all of these other games for a straight $10.
As is frequently the case with Humble Bundles, it looks like Bandai Namco is looking to sweeten the pot in the coming days, as an extra tab is left vacant in the roster for folks who are willing to pay more than the average price. It simply reads "More games coming soon."
This particular humble bundle will be in support of Save the Children, so every purchase made will throw a few dollars toward that charity as well. So now you get to game and feel pretty good about yourself, too.
At present, more than 76,000 people have picked up this Bandai Namco collection, and that number is only going to grow as we move forward through the week. As of this printing, you've got just a little over nine days to make your purchasing decision.
Staff Writer for CinemaBlend.
Your Daily Blend of Entertainment News
Thank you for signing up to CinemaBlend. You will receive a verification email shortly.
There was a problem. Please refresh the page and try again.