Check Out Twitch's Snarky Response To YouTube Gaming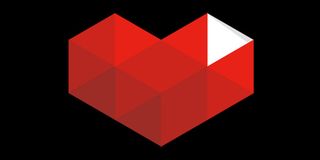 This week Google announced YouTube Gaming, a new video platform devoted to video games. Twitch, the top video game streaming service, had a funny response to the reveal.
The official Twitch Twitter account threw some shade at Google on Friday:
Twitch managed to pack a lot of snark into just one tweet. They're simultaneously poking fun at Google's imitation of their business and also the failure of Google+, the social network meant to challenge Facebook.
Oh, and in case you're wondering: "kappa" is the Twitch slang term for sarcasm or trolling.
YouTube Gaming is a site and mobile app with gaming videos and livestreams. The service will launch with over dedicated pages for over 25,000 games. Publishers and YouTube creators' channels will also appear here.
"Live streams bring the gaming community closer together, so we've put them front-and-center on the YouTube Gaming homepage," the initial announcement said. "And in the coming weeks, we'll launch an improved live experience that makes it simpler to broadcast your gameplay to YouTube. On top of existing features like high frame rate streaming at 60fps, DVR, and automatically converting your stream into a YouTube video, we're redesigning our system so that you no longer need to schedule a live event ahead of time. We're also creating single link you can share for all your streams."
It's clear that YouTube Gaming is designed to compete with Twitch. Twitch showed that there's a huge desire for gaming streams. There are now over 1.5 million broadcasters on the service and 100 million visitors per month. The vast user base for the Twitch led several companies, including Google, to attempt to purchase it. They were ultimately bought by Amazon in September 2014 for $970 million.
"We chose Amazon because they believe in our community, they share our values and long-term vision, and they want to help us get there faster," Twitch CEO Emmett Shear said at the time. "We're keeping most everything the same: our office, our employees, our brand, and most importantly our independence. But with Amazon's support we'll have the resources to bring you an even better Twitch."
We won't have to wait long to see how YouTube's challenge to Twitch's throne plays out. YouTube Gaming is scheduled to launch in the U.S. and U.K. this summer.
Your Daily Blend of Entertainment News
Staff Writer at CinemaBlend.