CryEngine 3 Powering New-Gen MMO, God Slayer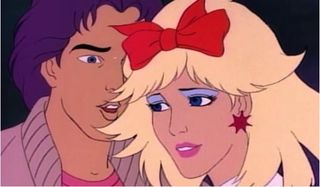 One of China's leading online publishers, ChangYou, has announced that they have signed a deal with Crytek to license the latest CryEngine 3 for the upcoming new-generation action-oriented MMORPG, God Slayer.
The game marks the very first action-oriented MMORPG from China to make use of the CryEngine 3, which is quite an accomplishment. As usual, the game looks phenomenal and gives players a larger-than-life adventure to experience as they shape their characters through a ever-persistent world.
Wang Yi, deputy CEO of ChangYou commented in the press release, saying...
Very little was detailed about the game other than that it combines eastern and western philosophies and mythologies to give gamers an original world to dive into and experience.
Based on the little I've seen it seems to carry a bit of the art-style of TERA meets Asura's Wrath. The game is also quite fast-paced, very similar to Nexon and devCat's Vindictus (which is definitely the game to beat since it has set the bar so freaking high for free-to-play action titles).
I'm sure we might see or learn more about ChangYou's upcoming God Slayer at E3, potentially at Crytek's booth? Well, who knows...anyway, you can learn more about the CryEngine 3 by paying a visit to the Official Website. We'll also keep you posted on any updates or news regarding God Slayer.
Staff Writer at CinemaBlend.