Devil May Cry: Definitive Edition, More Hit PSN This Week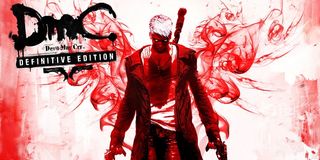 Spring has nearly sprung and, with hit, a blossoming garden of fresh games is ready to be picked and enjoyed on your various PlayStation consoles, including the updated version of DmC: Devil May Cry, as well as the hugely anticipated Hotline Miami 2: Wrong Number.
Okay, maybe that wasn't my best analogy to date but, hey, you get the picture: Whether you'r gaming on the PlayStation Vita, PlayStation 3 or PlayStation 4, there's a lovely bouquet of options for you to pick from come Tuesday afternoon. More details on each of these games can be found on the announcement page, just in case you're not quite sold by my amazing pitch. So, let's get to it...
We might as well start with arguably the biggest release of the week, DmC Devil May Cry: Definitive Edition for the PS4. Set to launch digitally and at retail, this latest iteration of the new adventures of Dante is basically what you would expect out of the never-ending flow of spruced up last-gen titles. DmC has received a visual upgrade, now running at 1080p at 60 frames per second, as well as a handful of new features and all of the games DLC included in the main package.
In case you've already forgotten what Dante looks like in action, here's a friendly reminder:
Next up is one of my most anticipated games of the year, Hotline Miami 2: Wrong Number, which is launching for all three Sony consoles as a Cross Buy title and part of the Spring Fever promotion. Sort of a violent puzzle game, you're tasked with taking on dangerous missions that typically boil down to clearing rooms or building stuffed with thugs in the bloodiest fashion possible. Watch out, though, because it won't take much to put you down for the count, resulting in a retry of the full level. It's tough, rewarding and a heck of a lot of fun.
A number of smaller titles are also launching this week, such as Scram Kitty DX, Sparkle 2 and Flame Over, as well as a couple of new additions to the Classics collection, including Alter Echo from the PS2 and Battle Hunter from the PSX.
If you're in the mood for a more casual RPG adventure on the PS3, you could check out Atelier Shallie: Alchemists of the Dusk Sea, while you shooter fans in the audience can enjoy Sniper Elite 3 Ultimate Edition, which includes six new multiplayer maps and a whole bunch of DLC that launched with the original game.
Finally, there's the highly anticipated niche title, Tokyo Twilight Ghost Hunter for the PS3 and Vita, a choose your own adventure with lots of puzzles and tricky conversations to work through.
Look for all of that, along with the regular dose of themes, DLC and the like, to hit the PlayStation Network Tuesday afternoon.
Staff Writer for CinemaBlend.
Your Daily Blend of Entertainment News
Thank you for signing up to CinemaBlend. You will receive a verification email shortly.
There was a problem. Please refresh the page and try again.