EA Not Shutting Down Access For Rock Band iOS, Tries To Lie About It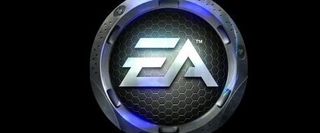 Electronic Arts has confirmed that Rock Band iOS will not become unplayable after May 31st, as recently suggested by an in-app message from the game.
"A special note: Rock Band will remain playable on your device. Please disregard the previous notification regarding availability. We're sorry for the confusion," said the new notification for the game.
EA's decision to not pull support on the game and shut it down -- even from existing players -- seems like one that was made following the intense backlash. Their FAQ page, which has since been removed, had even stated:
"We will be suspending support of Rock Band after May 31 and focusing resources on other EA titles. We thank everyone for playing Rock Band, and we encourage you to explore some of the other exciting titles in our mobile line-up. The Rock Band servers will be live through May 31, 2012. If you have already downloaded the game, you can continue to play until then."
The above statement had nothing to do with the developers themselves, as Harmonix's communications chief John Drake stated they weren't in the loop."@Harmonix doesn't publish Rock Band on iOS. Working to better understand what's up ASAP. Sorry we don't have more info yet."
EA's explanation's to yesterday's in-app message confirmed that it "was sent in error." "We apologise for the confusion this caused. We're working to clarify the issue that caused the error and will share additional information as soon as possible," said the publisher to Eurogamer.
So, if it was sent as an error, why would EA need to publish a straightforward shutdown message within the FAQ? They're not very good at lying, or trying to get someone to lie, are they?