Farming Simulator 2013 Outsells Medal Of Honor: Warfighter?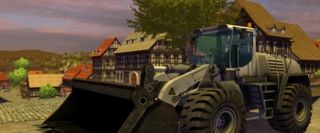 According to the PAL stats for Giants Software's Farming Simulator 2013 and Danger Close's Medal of Honor: Warfighter, the former managed to beat out the latter. In simple terms, Farming Simulator 2013 opened up a Stone Cold can on EA's FPS and took away some sales.
Stickskills managed to compare the stats, which is quite hilarious: VGChartz reports that Farming Simulator 2013 moved about 320,000 copies in Europe. VGChartz also reports that Medal of Honor: Warfighter for the Xbox 360 only moved about 100,000 copies in Europe. Of course, if you combine world sales across multiple platforms, Medal of Honor: Warfighter is the clear victor here.
However, the farming simulator beat the crap out of a first-person, modern military warfighting shooter in the PAL region on a platform-to-platform comparison. Surprised?
Well, it shouldn't be too shocking given that Farming Simulator really kicked it into high gear and the game offers the kind of break-neck entertainment that all the young kids love, where-as Medal of Honor: Warfighter is generally viewed as a Call of Duty-clone and a general disappointment. In fact, the trailer below really sums up how much more entertainment values you'll be getting out of Farming Simulator in comparison to another run-and-gun, modern military shooter.
You can pick both games up right now but I'm here to tell you Farming Simulator 2013 is where it's at...don't miss out, folks.
Staff Writer at CinemaBlend.
Your Daily Blend of Entertainment News
Thank you for signing up to CinemaBlend. You will receive a verification email shortly.
There was a problem. Please refresh the page and try again.