Fatal Frame Goes Behind The Lens With Series Director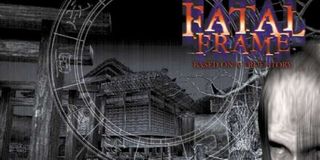 They just don't make survival horror games like they used to. Thankfully, some of the genre's biggest classics can still manage to scare up a good time. The original Fatal Frame, for instance, recently re-launched as a PlayStaiton 2 Classic. To celebrate, series director Makoto Shibata has taken to the blogosphere to share some behind the scenes details about the making of the original game.
Originally released on the PlayStaiton 2, Fatal Frame is now available through the PlayStation Network as a PS2 Classic. Rather than forcing gamers to hunt down a rare copy of the old school scare-a-thon, we can now all enjoy a frightfully good time without ever having to put on a pair of pants thanks to the marvel of modern technology known as the PlayStation Network.
In Fatal Frame, the player takes on the role of a young woman searching for her brother in a creepy mansion. The mansion, as it turns out, is haunted by a boatload of ghosts. The only way to fight these ghosts is to use your camera obscura, which captures their souls. It's a pretty terrifying experience, more so now that director Makoto Shibata has shared that the game's events are partially based on experiences from his own life.
"…We selected the horror genre, which was an area aligned with my personal interests since I tend to 'see' things myself every now and then in real life," Shibata said in a recent PlayStation Blog post. "In other words, my experience of seeing things that weren't actually there—or noticing abnormal things around me—were some of the fear factors I thought would appeal to the emotional side of the player, if we were able to embed them on top of the adventure side of the gameplay."
You can decide for yourself if the team was successful by playing the game for yourself. Otherwise, check out that blog post for more details on the making of the original Fatal Frame.
Your Daily Blend of Entertainment News
Staff Writer for CinemaBlend.
Your Daily Blend of Entertainment News
Thank you for signing up to CinemaBlend. You will receive a verification email shortly.
There was a problem. Please refresh the page and try again.