GTA V Release Date Is October 23rd, Suggests Analyst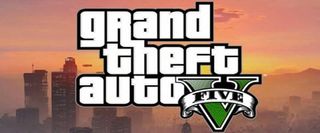 Wedbush Morgan analyst Michael Pachter has suggested Rockstar's Grand Theft Auto V will release on October 23rd, 2012, as well as predicting a pre-E3 showing for the game.
Speaking on the latest episode of Pach-Attack on GameTrailers TV, the analyst said Rockstar would unveil Grand Theft Auto V's details a day before E3 begins.
Mentioning the studio's non-involvement during E3 in recent years, Pachter stated, "They've outgrown the show. I think they're way too cool to go."
"My read on those guys is they like stealing the thunder from everything else. So if I had to bet, I'd say you'd get an announcement on GTA V the day before E3 starts, that'd be Monday, June 4. they don't show up and that's all anybody can do is talk about GTA V at the show," continued the analyst.
In regards to the long-awaited release date confirmation by Rockstar for GTA V, Pachter suggests it'll see an October 23rd release. The developer's parent company, Take-Two, will be releasing BioShock Infinite just a few days before his predicted date. While it seems unlikely, his words do hold credence if a character animator's CV were to be believed - it also pegged GTA V for an October release this year.
Finally, Pachter touted Irrational Games' BioShock Infinite as "BioShock 2", as well as saying Rockstar "don't care about the 2K game".
Your Daily Blend of Entertainment News
Thank you for signing up to CinemaBlend. You will receive a verification email shortly.
There was a problem. Please refresh the page and try again.