Get Madden 16 For Free By Using Uber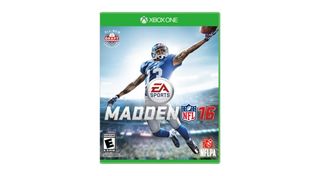 There are a limited amount of copies of Madden 16 being sent out for those requesting rides from Uber. How does that make any sense? Well, Uber teamed up with EA Sports to offer free copies of Madden NFL 16 for those who use a special promo code when requesting a ride from Uber.
Over on the official Uber website (opens in new tab) they announced that gamers inclined to get a free copy of Madden NFL 16 can do so thanks to a cross-over promotion between Electronic Arts and Uber, the transportation company.
Essentially if you request a ride from Uber within one of the official 32 NFL cities across the United States, you can potentially get a free copy of the game delivered to you by an NFL player for the Xbox One.
According to the Uber news post...
Ha, nice that they acknowledged the red rings of death. I know Microsoft works hard to bury that shameful part of the Xbox 360's past as much as possible but it's there to stay.
Keep in mind that not everyone will be able to get their hands on a free copy of Madden NFL 16. There are limited quantities available but Uber doesn't expressly reveal how limited those copies are. I wouldn't be surprised if it was only 32 free copies – one copy for each city.
So how do you get in on this deal? Well, first you need to download the Uber app and make an account. After that you'll need to enter the promo code for your city and request "Madden NFL" option from within the app. According to Uber, if there's a car available in your neck of the woods they could be delivering the game right to your doorstep as you head to wherever you need to get to.
Madden NFL 16 is the latest game in the annual Madden NFL franchise, offering some all new under-the-hood overhauls and upgrades compared to the previous year's outing. Many fans may appreciate some of the incremental updates to the game, but ultimately if they want a game centered around professional football they don't really have a choice given that Electronic Arts has a monopoly on the pro-league at the moment. So if you don't want Madden NFL, tough luck.
EA at least tried to switch things up this year by releasing a ridiculous five minute short film featuring NFL stars as well as David Franco and Christopher Mintz-Plasse called Madden: The Movie. The whole thing is a wacky ordeal that left viewers thoroughly entertained and questioning why the Madden NFL games couldn't be as fun as the short film. That's a good question that I'm sure EA will avoid answering at all costs.
Anyway, you can check out the city promo codes to input if you want a free copy of Madden NFL 16 when you call Uber by heading on over to the official website (opens in new tab).
Staff Writer at CinemaBlend.
Your Daily Blend of Entertainment News
Thank you for signing up to CinemaBlend. You will receive a verification email shortly.
There was a problem. Please refresh the page and try again.