Here's When Fallout 4 Reviews Will Finally Arrive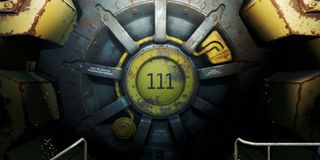 Many gamers across the world are wondering whether Fallout 4 will live up to years of hype. They'll have some idea when the first reviews start landing.
According to an email sent by Bethesda to some press, the embargo on reviews will end on Monday, November 9th at 8 AM EST. At that time, folks with advance copies of Fallout 4 will be able to share their impressions along with gameplay footage from the full game.
For some reason, the press running pre-launch reviews can't actually share this information with you. This is because there's an embargo on their embargo:
I can see the merits of an embargo on reviews. It allows reviewers to check out the game in question at a reasonable pace without worrying about writing a faster review than everyone else. That, in turn, results in more detailed reviews. I do wish these embargo dates were further in advance of the game's release date so consumers would have more advance notice as to whether or not a game is worth buying. However, the point is that you could actually make some kind of argument in favor of review embargoes.
I'm not sure, however, what benefit there is to preventing reviews from saying when reviews are coming. Is the embargo time really a piece of information we need to keep locked down? Does it diminish Fallout 4 in any way to know that reviews are coming on Monday? It seems like the fact that Bethesda wants that date kept under wraps paints them in a more negative light than the actual information they're trying to hide.
Bethesda's always been a little weird when it comes to sharing information, though. If you recall, they're the company that restricted Elder Scrolls Online beta testers from even telling people they were in the beta test. They were so committed to keeping Fallout 4 a secret before its announcement that, for a while anyway, they wouldn't even deny hoaxes. Don't get me wrong, Bethesda makes fantastic games but they're kind of like the friend who only introduces you to their girlfriend after they've moved in.
What's even funnier about the whole thing is that the reviews will probably be great. I have trouble imagining anything in the first reviews that will really surprise us. The gameplay footage is already out there and we're talking about a sequel from a studio with a well-established design style. You could probably write a review of the game right now before even playing it and you'd be like 80% accurate.
But whatever. That's enough inside baseball for one day. Reviews on Monday, game launches on Tuesday.
Your Daily Blend of Entertainment News
Staff Writer at CinemaBlend.