How To Recommend A PlayStation 2 Game For PlayStation 4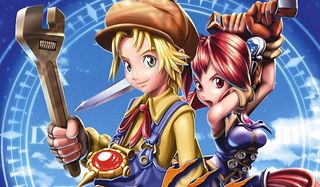 In case you were wondering how Sony plans to select PlayStation 2 titles to make available on the PlayStation 4, apparently they're relying on the players themselves. They've created a hashtag specifically for this task, too, meaning you just need to pop on over to Twitter for a moment to have your vote be counted.
According to a recent tweet from PlayStation Worldwide Studios America's Dave Thach, the company is asking fans to tweet which PlayStation 2 games they'd like to see appear on the PlayStation Network for the PS4.
As you may recall, PlayStation 4 only recently received backwards compatibility for the PlayStation 2. While many folks would still like to see the ability to play old school disc-based titles on the newer hardware, Sony is at least meeting everyone halfway by making some fan-favorite PS2 games available for purchase on the PS4.
Announced during the PlayStation Experience a couple of weeks ago, that first batch of titles included games like Rogue Galaxy and Dark Cloud from the team at Level-5, as well as Grand Theft Auto III, Vice City and San Andreas. There were also some fun multiplayer titles like Twisted Metal Black, which kept my friends and I firmly rooted to the couch for hours on end back in college. More recently, the likes of PaRappa the Rapper 2 was added, meaning Sony definitely plans to keep the support rolling.
While similar PS2 games were offered on the PlayStation 3, these $15 digital versions include some extra perks. They've all been up-rendered to 1080p and even include full Trophy support. Friends can also play along with you via Share Play, and you can also stream the games directly from the console just like any other PS4 game. It doesn't sound like online multiplayer is up for offer, however, which would have made this great news even better.
It should come as no surprise that some of the biggest PlayStation 2 games that aren't currently available as HD remasters appear to be topping the list right now. Lots of folks are calling for games like Final Fantasy XII and Yakuza 2. I'm surprised that nobody is screaming for Dark Cloud 2 just yet, though they probably assume it's just a matter of time since the first game in the series was one of the launch titles for these new games.
We're interested to hear what PlayStation 2 games our readers would like to see brought over to the PlayStation 4. I was a big fan of the PS2-era Castlevania games, personally. Trophy-infused Persona games would also likely be a hot item. Let us know in the comments below and don't forget to tweet your selections to Sony with the #ps2ps4 hashtag.
Your Daily Blend of Entertainment News
Staff Writer for CinemaBlend.
Your Daily Blend of Entertainment News
Thank you for signing up to CinemaBlend. You will receive a verification email shortly.
There was a problem. Please refresh the page and try again.