King Of Fighters Hits Android, Samurai Shodown II On Mobile Gets New Mode, Discount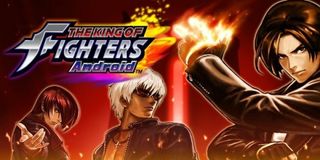 Fighting fans gaming on mobile devices have a lot to be excited about today as SNK Playmore USA Corporation announces an update and temporary price drop for the iOS and Android versions of Samurai Shodown II, but also the worldwide Android launch of The King of Fighters-A 2012.
Originally released on iOS, The King of Fighters-A 2012 is finally being made available on Android devices, bringing the series' unique brand of the white-knuckle brawling action to a whole new family of mobile devices. And for those fighting fans in the audience who are worried that the game won't translate well to virtual touchscreen controls, SNK Playmore says you have nothing to fear.
"The Virtual Pad's smooth touch controls allow players to perfectly reproduce moves specific to the KOF series, giving The King of Fighters-A 2012 that traditional KOF feel that the series' fans know and expect," reads a statement from SNK. "In addition, Desperation and NEOMAX Super Special moves can now be activated with the push of a button, so even newcomers can fully enjoy the experience."
Packing quite a punch for a mobile game, KOF-A 2012 offers a roster of 34 fighters, including former DLC exclusives NESTS-style Kyo and Iori with the Power of Flames. There's also six game modes to dive into, as well as bonus content like unlockable trading cards and illustrations. All for $6.99.
Modes include the traditional 3v3 Team Battle, as well as 1v1 Single Battle, an Endless Mode, Challenge Mode, Training Mode and Time Attack Mode, which has players plow through 10 fights as quickly as possible.
You can grab The King of Fighters-A 2012 from Google Play starting today.
But wait, there's more. Along with the Android release of KOF, another SNK Playmore game is getting some love on both Android and iOS devices starting today, namely Samurai Shodown II. Another 2D fighter, SS II is receiving a free update on both platforms, including a much-requested new mode and a whole new way to play the game.
"A Training Mode has been added to Samurai Shodown II," reads another statement from SNK Playmore. "Players can practice and hone their skills with their favorite characters to prepare for even more epic and intense battles. This mode has never been included in previous versions of the game."
Along with the welcome inclusion of a Training Mode, Samurai Shodown II is also now compatible with MOGA mobile gaming controllers for Android Devices. Rather than rely on the virtual controls, players can now sync one of the Bluetooth controllers with their phone and dive into the battle with dual analog sticks, triggers and four action buttons to take advantage of.
Finally, in celebration, Samurai Shodown II has been discounted by more than 50 percent on both platforms for a limited time, now available for just $3.99.
Your Daily Blend of Entertainment News
Staff Writer for CinemaBlend.