League Of Legends College Championship Offers $100,000 In Scholarships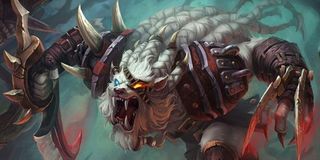 Riot Games wants to find the best League of Legends players in college. The top teams in their North American Collegiate Championship will compete for $100,000 in scholarships.
Full-time students in accredited US and Canadian universities are eligible to apply - online universities don't count. The five to seven players on your team must be enrolled at the same university for Spring 2014. There's a limit of 256 teams per region (North, South, East, West) but multiple teams from the same university can register. The team has to sign up between now and January 22nd. Proof of enrollment will be required.
Teams will then be weeded out through the North American Collegiate Open. This single-elimination, best-of-three tournament will run from January 25th until February 2nd. The top eight teams from this tournament will then advance to the North American Collegiate Qualifier.
The North American Collegiate Qualifier on February 8th is a round robin competition between 16 teams: the eight from the Collegiate Open, four from IvyLoL's fall season, and four from CSL's Qualifier. These elite college teams will be broken down into four groups for competition. The top two teams from each group will advance to the quarterfinals to play another best-of-three match.
The surviving four teams will then head to Manhattan Beach for the 2014 North American Collegiate Championship. This competition will be held on February 22nd and 23rd in front of a live audience. Presumably this is another best-of-three, single-elimination tournament.
Riot says that the four teams will be "fighting for their piece of the $100,000 scholarship prize pool," suggesting that the first place squad won't be the only ones walking away with money. That's a great thing, because every college student could use a little financial help. Attending a private four-year university these days can cost about $200,000. While Riot is called greedy by some players, they do deserve some praise for giving students a chance to keep their debt down.
While college players battle for dominance, the pros will be competing in Season 4 for the League Championship Series. The fourth season of the LCS will run through 2014 and culminate with a world championship in South Korea this fall. Last year's championship was watched by over 32 million people.
Your Daily Blend of Entertainment News
Staff Writer at CinemaBlend.
Your Daily Blend of Entertainment News
Thank you for signing up to CinemaBlend. You will receive a verification email shortly.
There was a problem. Please refresh the page and try again.