Legend Of Heroes: Trails In The Sky Limited Edition Announced For PSP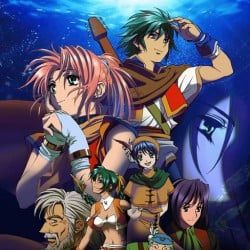 XSeed Games wants to give PSP gamers a little extra bang for their buck with a limited edition of the upcoming JRPG for PSP, Legend of Heroes: Trails in the Sky. The limited edition comes jam packed with the game's original soundtrack, a 13-inch by 19.5-inch poster and a Bracer Guild replica metal badge.
Gamers can pre-order a copy of the Legend of Heroes limited edition bonus pack at participating nationwide retailers for $39.99. The standard digitally downloadable version of the game will be available for $29.99.
Jun Iwasaki, President of XSEED Games commented in the press release about the limited edition for Legend of Heroes, saying…
With more than 50 hours of gameplay, a customizable combat system and a richly detailed 3D world, Legend of Heroes: Trails in the Sky seems like a good little handheld RPG to keep mobile gamers busy while on the go.
You can learn more about Legend of Heroes by visiting the Official Website.
Staff Writer at CinemaBlend.
Your Daily Blend of Entertainment News
Thank you for signing up to CinemaBlend. You will receive a verification email shortly.
There was a problem. Please refresh the page and try again.