Mario Tennis Announced For 3DS, Kid Icarus: Uprising Delayed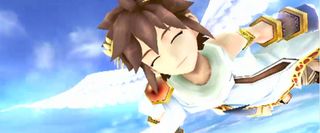 Nintendo laid out its 2012 plans for their 3DS handheld today. They announced new games and as well a delay to one of their holiday titles, Kid Icarus: Uprising.
A 3DS version of Mario Tennis will be released sometime in 2012. Further details will be released soon. The name hasn't even been finalized yet. It won't be the only Mario Bros. game coming next year; new installments of Luigi's Mansion and Paper Mario are also planned.
Also due in 2012 is a new 3D entry in the Animal Crossing series. This unnamed, new game will put you in control of a village and let you control its development. The 3DS' StreetPass feature will let you view the homes of other players.
The line-up for next year will also include Kid Icarus: Uprising. The action game was expected during this holiday season. However, Nintendo says that the development team "determined more time is needed to complete the game." It's due in the first quarter of 2012 in Japan. No mention on when the rest of the world can expect it.
On the bright side, Nintendo is working with Japanese anime production companies on 3D Kid Icarus animations. The animations will be released free of charge through the Nintendo Video service.
Staff Writer at CinemaBlend.
Your Daily Blend of Entertainment News
Thank you for signing up to CinemaBlend. You will receive a verification email shortly.
There was a problem. Please refresh the page and try again.