Miitomo Releases In Japan And People Say It's Falling Short Of Expectations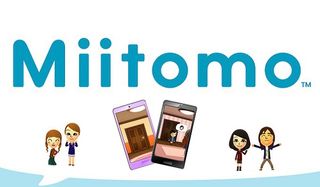 Nintendo's first major app, Miitomo, has finally arrived in Japan, bringing a social networking experience of sorts to smartphones and tablets. According to early impressions, though, the app isn't exactly wowing its users.
While only available in Japan at this time, the Miitomo app will eventually make its way to Apple and Android devices in the West, too. But according to a recent report from Yahoo Tech, those who have been eagerly anticipating the app shouldn't feel too jealous.
As we reported several months back, Nintendo's first app isn't what folks had been hoping for. While many eagerly anticipated a Mario or Pokemon romp for their cellphones, Nintendo did as they always seem to do and pulled a surprise out of left field. The Miitomo app, as it turns out, allows you to create and personalize Miis, as well as connect with your friends through the app, on Twitter or through Facebook.
In other words, Miitomo is more like a social network than a game, and one that allows you to connect through other social networks as well. It seems a bit bare-bones, actually, leaving us to wonder if more functionality might be planned for the future, perhaps around the time the Nintendo NX takes center stage. I mean, folks already have a dozen social media apps. Posting comments as your Mii doesn't seem like a big enough draw to justify the existence of an entire separate app.
Yahoo went on to pull reactions from the crowd, including early impressions from various other outlets. The Verge, for instance, called the app "clunky at times" and stated there are "too many load screens." On the plus side, they said that it appears to be a "neat" way for folks to engage and that it supplies plenty of that trademark Nintendo quirk.
As for 9to5Mac, they said that Miitomo is lacking in the gameplay department and that its success, like any other social media platform, will depend on how many friends you acquire. Many compare the gameplay to Tomodachi Life, which is itself a sort of weird life observer where you get to interact with Miis and watch characters interact with one another.
But in case you thought the news was all "meh," Nintendo Life had nothing but positives to say about Miitomo. They called it "utterly engaging" and, similar to 9to5Mac, said that the experience opens up once you acquire more Nintendo pals.
It sounds like your mileage, at least initially, will depend on how drawn to social networks you are. If you've got a bunch of friends who plan to use the app and already find yourself refreshing Twitter and Facebook on the regular, you're likely to have a fun time with Miitomo. Otherwise, you might want to hold out for more functionality to be introduced before diving int.
Your Daily Blend of Entertainment News
Staff Writer for CinemaBlend.