Mortal Kombat Arcade Kollection Arrives On PSN, XBLA August 31st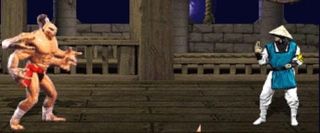 NetherRealm Studios and Warner Bros Interactive recently announced that the original three Mortal Kombat games are coming to the Xbox Live Arcade and PlayStation Network in one big, brutal, fatalicious combo collection pack on August 31st.
As stated in the press release…
The Mortal Kombat Arcade Kollection will contain the original Mortal Kombat, Mortal Kombat 2 and Ultimate Mortal Kombat 3. Gamers will be able to experience, as stated above, all the awesome features of today's current-gen technology with classic fighting games that literally helped shape the gaming industry into what it is today.
Mortal Kombat Arcade Kollection will be available for the PSN at the $9.99 price point, while it will be available for the Xbox Live Arcade for 800 MS Points. Additionally, North American PSN users will gain access to the Kollection first with the combo pack releasing a day earlier on AUgust 30th.
You can learn more about the ultimate Arcade Kollection for the Mortal Kombat trilogy by paying a visit over at the Official Website.
Staff Writer at CinemaBlend.
Your Daily Blend of Entertainment News
Thank you for signing up to CinemaBlend. You will receive a verification email shortly.
There was a problem. Please refresh the page and try again.