Mortal Kombat Developers Are Making A WWE Game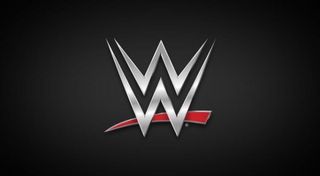 The developers behind the fan-favorite Mortal Kombat series have been courted by the WWE to develop a brand new wrestling title called WWE Immortals. Details are scarce, leaving plenty of room for speculation about the sports entertainment game.
A press release was issued by WWE and Warner Bros. Interactive Entertainment, jointly announcing that WWE Immortals will be a free-to-play game that allows players to take control of their favorite WWE superstars in a "re-imagined WWE world", whatever that means.
NetherRealm Studios (with assistance from Phosphor Game Studios) will be tasked with bringing WWE Immortals to life. Greg Ballard, Senior Vice President, Mobile, Social and Emerging Platforms at Warner Bros. Interactive Entertainment, commented about the upcoming game, saying...
It's hard for me to think that this is going to be on the line of the other console games, such as WWE 2K15 from Yukes. The biggest problem is that mobile devices lack the proper controls for a fully fleshed out gameplay experience. It makes me think that the game will be limited to swipe controls in an almost quick-time-esque environment. Despite all the fancy technological prowess under the hood of Chair's Infinity Blade, the game's biggest drawback was the lack of player control due to touchscreen mechanics. It's next to nigh impossible to get around this issue unless a third-party control pad is used, but that limits the broader appeal for the game.
Unfortunately, no details have been released regarding the gameplay features, but the press release notes that the details will be unveiled closer to the game's launch in 2015. Oh, how comforting is that thought?
Casey Collins, Executive Vice President, Consumer Products at WWE, commented about the upcoming game from NetherRealm Studios and Warner Bros. Interactive Entertainment, saying...
Lots of buzzwords but no real substance... fans are probably holding out hope until they see some screenshots and a gameplay video.
I would be thoroughly shocked if the game was actually designed as a real action-brawler. However, the history of every single mobile game made seems to fly in the face of any hope for this game to be anything more than a fast-tap action game similar to the Pacific Rim game that was released last year.
I'm curious if WWE Immortals will be aimed at kids or teens? The mobile market was once a goldmine for publishers until consumer rights groups cracked down on the in-app purchases and some of the cash shop methods that turned into real headaches for parents whose kids decided it was a good idea to stock up on thousands of dollars worth of gold coins. I guess we'll find out what WWE, NetherRealm Studios and Warner Bros. Interactive Entertainment have in store when the game nears release in 2015.
Staff Writer at CinemaBlend.