Overwatch Beta Is Taking A Long Break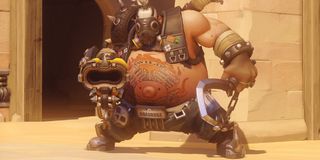 Overwatch beta testers will have to find something else to do during the holidays. Blizzard says that they'll be taking the test offline for an extended period of time.
Blizzard launched the closed beta in late October. The company said in a blog post published today that testers have played over 900,000 in that period of time. The raw data they've been able to collect from these tests as well as testers' feedback were "invaluable," Blizzard said. However, they need some time to chew over all of this information:
All current closed beta testers will be able to dive back into Overwatch when the test begins in January. Blizzard plans to send out more invites over time. However, they won't be expanding the tester pool between now and the server shutdown on December 10th.
Overwatch's closed beta lets a small group of players try out the game's full set of features. It's being supplemented by weekend stress tests with more players but fewer features. Blizzard held one stress test during November and plans to hold the second in 2016. If you're selected for one beta weekend, you're not guaranteed access for future weekends.
If you're not aware, Overwatch is a team-based multiplayer shooter. Players choose between characters of differing abilities and weapons and use them in small, objective-based battles. For example, one mode asks a team to defend a payload while it moves across the map while another tasks a squad with taking a series of capture points from the enemy. Thanks to recent additions to the cast, there are now 21 playable characters. Blizzard says they'll add more characters after the game's official launch as well.
The Overwatch beta is limited to PC. However, the game is also in development for PS4 and Xbox One and will hit all platforms in Spring 2016.
Your Daily Blend of Entertainment News
Staff Writer at CinemaBlend.