Phantasy Star Online 2 Announced For PS4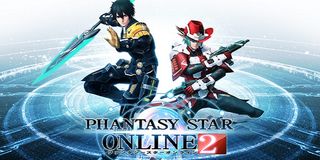 Phantasy Star Online 2 is coming to the PlayStation 4, but you might want to hold off on celebrating if you're not reading this post in, say, Japan.
The folks over at Destructoid are reporting that Sega made the news official this morning, announcing that the popular sci-fi-themed MMORPG will be arriving on Sony's home console sometime next year.
If you're been following the news surrounding the game, however, you're likely coming into this one step ahead of the rest of the crowd. Sega has seriously been dragging their feet with a Western launch of the game (despite oodles of begging from series fans), meaning that we're unlikely to see the game arrive on the PS4 here in the US anytime soon.
Phantasy Star Online 2 launched in Japan back in 2012 and eventually made its way to the PlayStation Vita. Since then, the game has spread to other Asian countries but, to date, it's never made the journey West. This is especially frustrating since the game already offers an English language option. That being the case, clever gamers with shaky morals have figured out ways to play Phantasy Star Online 2 here in the States, but the rest of us are still waiting on that fabled official release date.
One of the best things about PSO2 is that, like Lord of the Rings Online or DC Universe Online, it's a free-to-play affair. You can jump into the core game free of charge, then only fork over cash when you want to pick up a hefty expansion, buy some helpful items or invest in some cosmetic goods. The PS4 is already home to several free-to-play shooters here in the US but, other than DCUO, we haven't seen the same MMORPG love that's being offered overseas. Don't even get me started on Dragon's Dogma Online.
For those of you who were hoping to get your hands on PSO2 once it launches on Asian PS4s, you might be out of luck. It looks like Asiasoft has reinstated its IP block for the game, meaning you'll have to resort to problematic practices if you hope to gain access. We, of course, do not recommend any such actions. It's a bummer that the game is still not available here in the States, but there's likely a good reason for it. We still have our fingers crossed that the publisher will eventually see the light and catch on to the fact that other regions are absolutely clamoring for some of these games.
In the meantime, I suppose I could always fire up my Dreamcast and jump into the original Phantasy Star Online for nostalgia's sake. Maybe if I squint really hard at the screen, I can at least pretend I'm actually playing PSO2.
Your Daily Blend of Entertainment News
Staff Writer for CinemaBlend.